Written by Yvonne Greenwood | Expected reading time 10 mins
Online slots have grown rapidly over the last 20 years. They are now the most popular casino game that you can play online. There are literally thousands of slot games available and they all have different rules, gameplay and features.
In this guide, we will explain exactly how to play slots online. Our guide is mainly written for beginners who have played slots before, but are new to the online gaming sphere and need a little support.
We have structured the guide into five chapters as follows:
Understanding the basics of online slots
Getting started with online slots
Where to play online slots
How to play online slots step by step with pictures
Beginner tips on how to win at slots
You can scroll directly to the chapter you are interested in learning more about, but if you have not played online before we recommend starting from the beginning. Let's jump into it!
1. UNDERSTANDING THE BASICS OF ONLINE SLOTS
For a novice player, online slot machines may seem complex at first glance. Compared to classic 3-reel slots that you often find in pubs and arcades, online slots tend to come with a variety of features and symbols. The good news is that it is usually the same symbols and features that are found in most video slots, albeit they look different depending on the theme of the slot you are playing. However, once you learn how they work, you can play most slot games without much difficulty.
Below we will cover the fundamentals of online slots that you should be aware of. This includes common symbols that you will come across when playing, the bonus rounds and how the RTP of a slot machine effects your win rate.
WHAT ARE THE DIFFERENT SLOT SYMBOLS?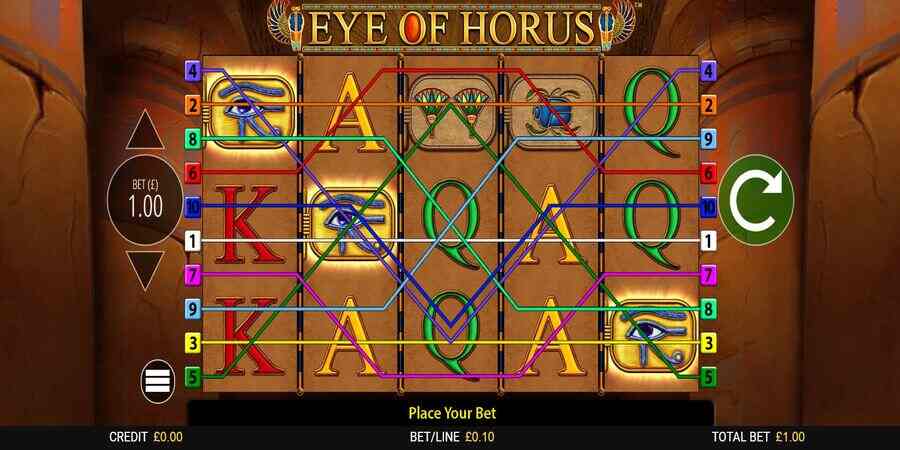 The symbols are the foundation of all slot machines. They appear on the reels when you spin and form winning combinations, if you're lucky. While all slots have low and high value symbols that pay a certain amount, modern online slot games usually have additional symbols to create more action. The most commonly used special symbols are wilds, scatters and multipliers. This is how they work:
For a more detailed explanation, please refer to our guide about slot symbols.
WHAT ARE BONUS ROUNDS?
In many of today's online slots you will find bonus rounds. The bonus rounds can come in a few different shapes. The most common ones are either free spins or a separate bonus game. What they both have in common is that you can win the biggest prizes here. If a slot machine has a bonus game, its top prize is almost always found in it.
To reach the bonus rounds you need to land enough bonus symbols or scatters. In our article about slots with bonus rounds, you can read more about how to trigger them.
WHAT IS RTP AND HOW DOES IT EFFECT MY WINNINGS?
RTP stands for Return to Player and it is very important in online slots as the RTP determines how much a slot game pays out on average. For example, if a slot game has an RTP of 97% you will get £97 back for every £100 you bet.
Keep in mind that the RTP is calculated over millions of spins, so if you play a short session you may be far off from the actual RTP, but this is also what makes slots exciting. If you are interested in how RTP is calculated you can read more about it here:
2. GETTING STARTED WITH ONLINE SLOTS
If you have everything that is required, you can get started in just a few minutes. You can then play thousands of online slot games for free or for real money wherever you are. So let's start by looking at what you need.
WHAT DO I NEED TO START PLAYING ONLINE SLOTS?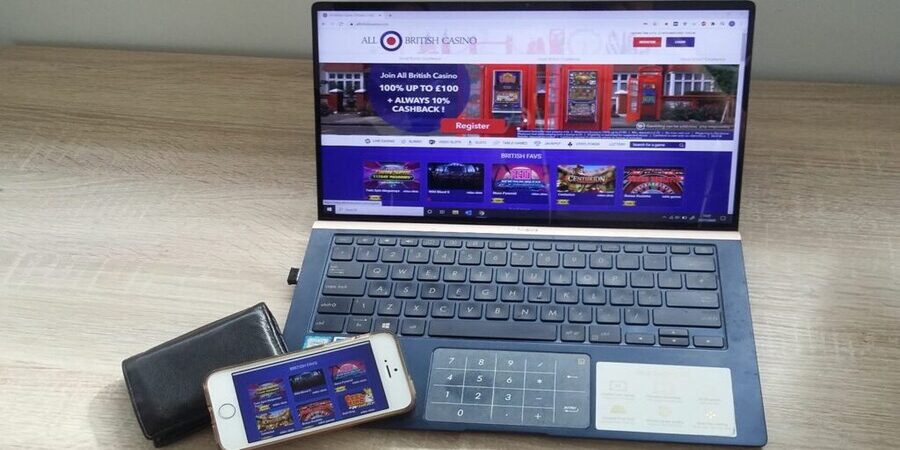 You don't need much at all. The requirements for playing online slots are very low, and if you have a smartphone, tablet or computer capable of browsing the internet, you are good to go.
You can choose to play slots at an online casino directly in your browser or via an app. All casinos will offer you the opportunity to play online slots directly in your browser, so you don't even have to download any software to get started. Some casinos will also offer dedicated slots apps. These take up a small amount of memory space on your device, but offer a better gaming experience.
WHAT TYPES OF SLOT GAMES CAN I PLAY?
You will have access to a wide variety of slot games when playing online, usually far more than at a physical casino. These include classic slot machines, video slots, progressive jackpot slots, cluster pays slots and Megaways slots.
For beginners, we recommend video slots as they are the easiest to learn and generally offer the best RTP. Video slots are also a good option because they offer sharp graphics, are mobile-friendly and can be played at every online casino. It is the most common type of slot game too, so you will have thousands of game titles to choose between.
You can read more about video slots in our guide to online slot games in the UK.
Jackpot slots are also popular due to the fact that you can win millions of pounds in just a single spin. These are the ones you read about in the newspapers from time to time. Other slot games that have gained traction lately are cluster pays slots and Megaways slots, but we recommend these for experienced players. You can read more about each slot game in the individual guides below:
Need help choosing a slot? Use our guide on how to pick winning slot machines.
PLAYING SLOTS FOR FREE
Online casinos will allow you to play slots for free in demo mode. However, due to UKGC regulations, British players need to have registered a casino account in order to access the free slot games. This is to prevent under 18s from experiencing slot play. Every player who signs up to an online casino in the UK will have their age verified before they can start playing.
Another way to play for free is to take advantage of no deposit free spins. The good thing with these free spins is that you can actually win real money even though you are playing for free. The downside is that they are not widely available and that they are limited to a few selected slots.
We have compiled a list of online casinos where you can get free spins without making a deposit which you can access here:
HOW CAN I PLAY ONLINE SLOTS FOR REAL MONEY?
If you want to play slots for real money, you first need to top up your online casino account. This is a simple process and works just like a regular online purchase. You don't need much money, £10 – £20 is enough.
Once you have made a deposit you can head to the slots lobby. Here you will find all online slot machines your chosen casino offers. Choose a slot game you are interested in playing and select your bet size. The key here is to choose a bet size that won't ruin your bankroll straight away. So, if you have made a small deposit, then we recommend that you bet the slot's minimum amount which is usually between £0.10 – £0.20. If you decide to make a larger deposit you can of course bet more, all the way up to £20 – £500 per spin depending on the slot.
3. WHERE TO PLAY ONLINE SLOTS
Since slots are the most common casino game, all online casinos will offer them. However, some casinos have a better selection of slots than others. It therefore makes sense to compare casinos and spend some time exploring which slots, bonuses and other promotions they offer.
WHICH SLOT SITE SHOULD I PLAY AT?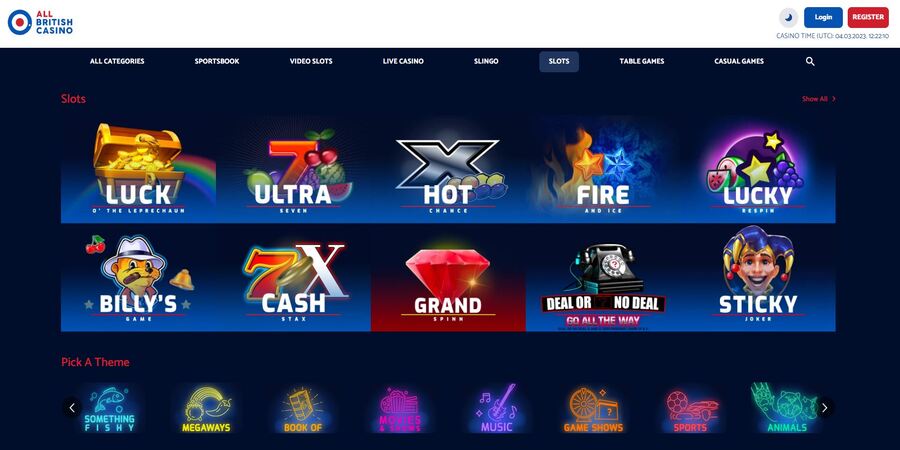 There are literally hundreds of online slot sites that you can play on today. When looking for a slot site, there are a few things you should take into consideration.
For starters, does the site have the slot games that you want to play? If not, we recommend that you move on. The best sites offer thousands of slots, so there is no reason to settle for a mediocre site.
It will also serve you well to check out the bonuses on offer. 90% of slot sites will give you a welcome bonus when you sign up. By taking advantage of these offers you can get extra bonus credits that you can use on your favourite slots.
At SlotsHawk, we have created a separate guide about the best online slots sites in the UK. You can find it here:
HOW DO I SIGN UP FOR AN ACCOUNT?
Before you can play you must sign up for an account and verify your age. The sign-up process at online casinos and slot sites is straightforward and can be completed within minutes. You will see a button named 'Register', 'Sign up', 'Join' or similar in the top right corner of the screen of the casino you are visiting. Press it and enter the information required such as your email, name and date of birth.
Once your account has been set up, you must verify your age before you can start playing. A copy or photo of a valid ID document such as a driving licence or passport is sufficient.
We have created a separate step by step guide on how to sign up to a slot site that you can read if you need extra help.
DEPOSITING AND WITHDRAWING MONEY FROM ONLINE SLOT SITES
Nowadays it is very easy to deposit and withdraw money into and out of slot sites. All major debit cards such as Visa and Mastercard are accepted. You can also use a variety of eWallets like PayPal, Skrill and Neteller to play online slots. Other banking methods include but are not limited to prepaid cards, bank transfers and a few phone payment processors.
We have covered all the available options and how to use them in our guide to payment methods for online slots.
4. HOW TO PLAY ONLINE SLOTS STEP BY STEP WITH PICTURES
Once you have created a casino account as in the previous chapter, you are ready to start playing. We will walk you through how to do it in four simple steps.
STEP 1
Login and navigate to the slots lobby. It is usually located under "casino", "casino games", "games" or similar.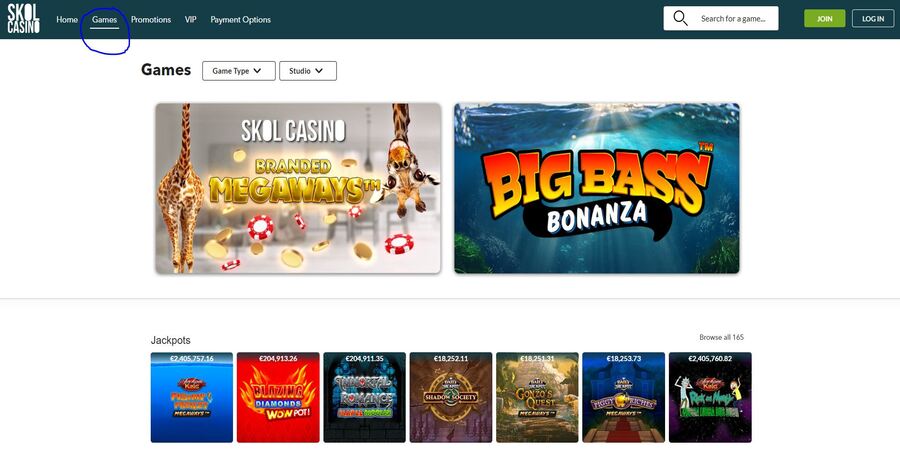 STEP 2
Choose a slot game from the list that appears or use the search function to go directly to a specific game.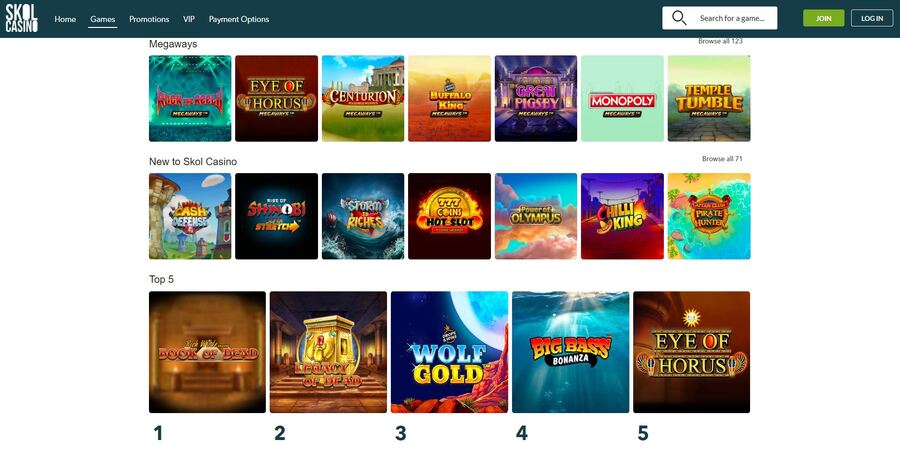 STEP 3
Open the slot game and choose how much you want to bet.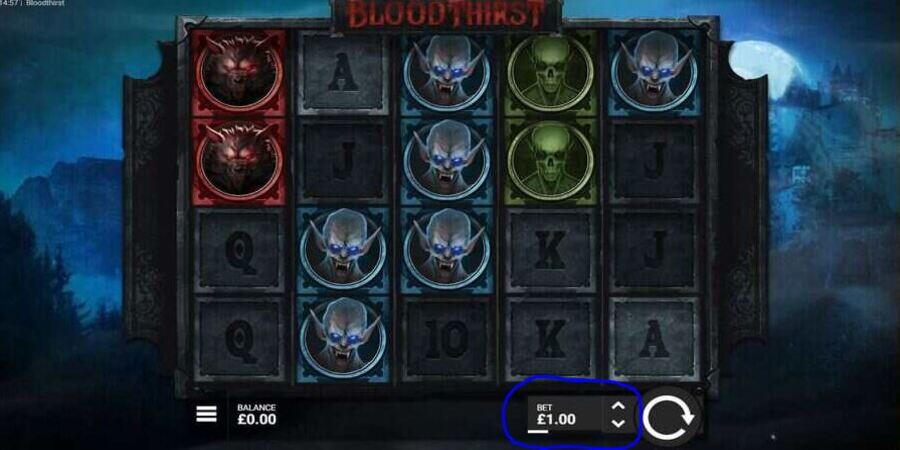 STEP 4
Press the spin button. If you have won it will be displayed in the middle of the screen.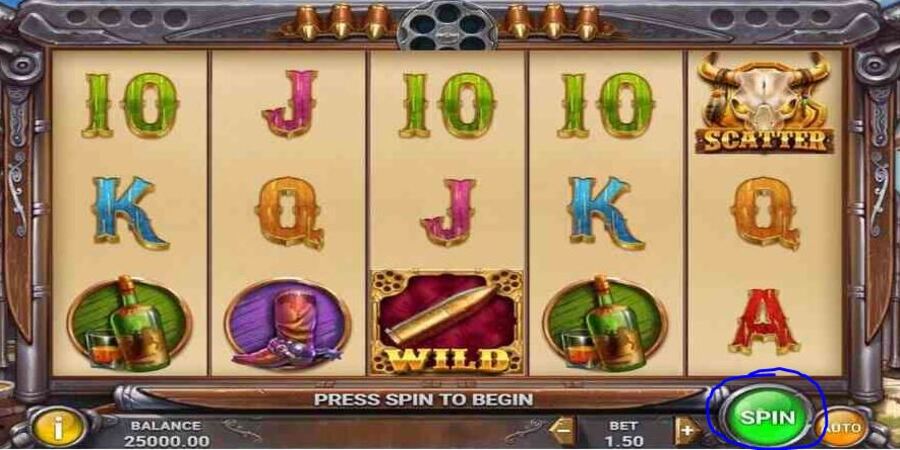 5. BEGINNER TIPS ON HOW TO WIN AT SLOTS
You should always focus on having fun when playing slots. There are no secret formulas that will guarantee wins. When it comes to slot machines, the casino always has the edge, period. However, there are a few things you can do to improve your chances of winning.
By utilising the tips we are about to share you can tilt the odds a little bit more in your favour and subsequently win more. Without further ado, here are our top beginner tips to win at slots:
TAKE ADVANTAGE OF SLOT BONUSES
Look around a bit and see if there are any bonus offers that you are eligible for. In 2023, more or less every online casino offers players welcome bonuses just for signing up or for making a deposit. The bonus cash that the casinos offer can quickly stack up as some bonuses are worth several hundred pounds. Even if you are not planning to make a big deposit you can still get a decent bonus. A deposit of £10 is usually enough to trigger some bonus cash and free spins.
You can check out our list of the best slot bonuses for 2023 here:
Pro tip: Once you have cleared your bonus, cash out and move on to the next casino and take advantage of another welcome bonus.
CHOOSE SLOTS BASED ON STATISTICS
Experienced slot players usually pay close attention to how much a slot machine pays out on average. But how can you know which slot machines pay the best? It is simple. Just look at the RTP.
RTP stands for Return to Player, and it determines how often you will win. If a slot game has an RTP of 95% it means that the casino's house edge on that particular machine is 5%. The trick here is to reduce the casino's edge by only playing high RTP slots. Some slot games have an RTP of 99%, so if you only play those you almost eliminate the casino's advantage.
PRACTICE FOR FREE
When you have an account with an online casino, they will allow you to play most slots for free in demo mode. This is a great opportunity to get some free practice and learn the rules. We recommend all players to take advantage of this feature as you can learn how a slot machine works before betting your own money.
SET A BUDGET AND STICK TO IT
If you have decided to play for your own money, we recommend that you set a budget. This helps you avoid spending more than you can afford on online slots.
A budget also helps you determine your bet size as you will know exactly how much money you can play for. So if you have a small budget and want to play for a couple of hours, we recommend using minimum bets. If you have a larger budget, you can try betting larger amounts. Most online slots allow you to bet from as little as £0.10 per spin up to £200 or more.
USE THE SPECIAL FEATURES
Many slots come equipped with special features. If you know how a slot works you can use some of them to your advantage to win more.
Features like 'hold the reels' and 'win exchange' can be used strategically. For example, if a slot machine has a greater RTP in its bonus game it often makes sense to use the win exchange to get there more often.
For more tips and tricks, see our article about 7 secret slots tips that online casinos don't want you to know.
FINAL WORDS
Online slots can be a fun pastime hobby as long as you play responsibly and stay within your limits. There are tons of slot games with different themes that you can play online, and once you get a hang of the basics, you can venture out and try slots with new types of features that you have never experienced before.
If you forget something or want extra assistance, remember that you can always return to our guide whenever you need it. You can also use it as a cheat sheet when playing. If you are interested in learning more about online slots, feel free to check out our other slots guides.
MORE BEGINNER FRIENDLY GUIDES
CONTRIBUTORS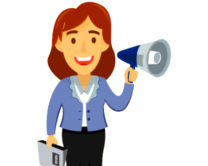 Greetings, I'm Yvonne Greenwood
Yvonne Greenwood is our talented writer. In the office she goes by the nickname 'The Machine' because of her ability to always smash out excellent and relevant articles for our readers at SlotsHawk.com.
Content writer since 2020