Expected Reading Time | 3 Minutes
Last Updated: November 20, 2023
Written by Stephen Cummings
If you have been playing online slots for any length of time, you will have come across the term RTP. RTP stands for Return to Player and is an important factor to all online slots. if you have no idea what this means, then you have come to the right place. In this article, we will explain everything you need to know about the concept of RTP, how it is integrated with slots and how it affects whether or not you should play a certain slot game or not.
RTP: SUMMED UP
RTP stands for return to player and describes the theoretical amount the slot pays over a prolonged period of spins and is usually expressed as a percentage. To take an example, Rainbow Riches Pick N Mix has an RTP of 98%, so will give back £98 for every £100 that goes into it. The RTP allows you to easily determine the amount you can expect to lose when playing an online slot over a prolonged period of time.
However, the number calculated is based on million of spins. Over a shorter time frame of hundreds or thousands of spins, anything can happen which is what makes playing slots exciting. Therefore, the RTP can sometimes be taken with a pinch of salt.
HOW THE RTP MATH IS COMPILED
Setting up a slots RTP is a complicated process. The more elaborate the game is, the harder still. RTP is determined by a number of elements including a slots features and the number of paylines involved. It is up to the developer to configure the game in such a way that when it has been launched, the game returns exactly as percentage as expected.
In essence, a slot is always programmed in a way to return a percentage of the total money which goes into it.
VOLATILITY AND RTP: NOT THE SAME
Players often mistake volatility/variance for RTP and vice versa. However, these are two different things. We have already explained RTP, let's now explain volatility in nutshell.
Volatility, also known as variance, works alongside RTP and basically defines how RTP is realised. Lower variance slots are programmed in a way which will give you frequent smaller hits, enabling you to play many spins without the fear of busting. On the other hand, higher variance slots can provide really large hits at the expense of needing to play for a while to access the games bonus features in order to hit the big wins.
In general, games with a higher RTP are always better to play than the games with a lower percentage. However, a high RTP does not necessarily guarantee a winning session. In addition, if you are playing a highly volatile slot with a high RTP, you may still end up spinning hundreds or even thousands of times without coming close to the games true RTP.
ONLINE SLOTS VS LAND-BASED SLOTS: WHICH OFFERS THE BETTER RTP?
If you ask a gambler who frequently plays slots both online and at land-based casinos, he will almost certainly tell you that online slots play better. There are numerous myths and legends surrounding gambling, but the fact that online slots are better than land-based slots isn't one of them.
Land based slots are usually set to return between 69% and 90%. It is rare to see a land based slot game with above 92%. Whereas in the online world, slots with under 95% are deemed as having a poor RTP. Many newer games will have an RTP of 96% and beyond.
You are probably asking why land-based slots have a lower RTP compared to online games now. There is no conspiracy. It is because physical venues are limited in space. So any slot machine they have need to make more money in order to keep up with expenses.
Online casinos are able to offer their customers thousands of machines with no physical restrictions. Therefore, they are able to offer games with a higher RTP.
TRUTHS AND MIS-BELEIFS ABOUT RTP IN SLOTS
To end this article, we will go through several of the truths and myths about RTP and we will settle the once and for all.
MYTH #1 – CASINOS CAN MANIPULATE THE RTP OF THEIR SLOTS
This is false. We can 100% confirm that it is impossible for online casinos to manipulate a slot games RTP. The casinos do not own the slots, they merely rent them. In addition, the slots are usually stored on the servers of the developers, which makes it impossible for the casino to access the required part of the games where they would be able to change certain aspects including the RTP. There are some developers which allow players to choose the RTP and the volatility of a slot game, but operators cannot change a random slot whenever they feel like it.
MYTH #2 – RTP IS IRRELEVANT FOR A SINGLE SESSION
This is not true either. RTP is never really irrelevant but that doesn't mean to say that you will always win more if playing slots with high RTP. However, on average, a higher RTP slot will pay out more than a slot with 85% RTP. Whilst you can still win or lose on both a slot with 95% and 85% RTP, you are better off playing the one that is higher.
MYTH #3 – PROGRESSIVE JACKPOT SLOTS INFLUENCE THE REAL RTP OF A SLOT
This is true and is therefore no longer a myth. In most cases, slots with progressive jackpots may have an advertised RTP of 95%, for example, but in reality, part of that RTP is really only if you trigger the jackpot. In reality, you might be playing the game with a much lower RTP if you do not hit the jackpot.
HIGH RTP SLOTS
We hope this guide will help you to understand an online slots RTP. We have spoken about slots with high RTP a lot in this article and we have also written another guide showcasing the slots with the highest RTP in the UK. Please read our high RTP slots page for more information.
CONTRIBUTORS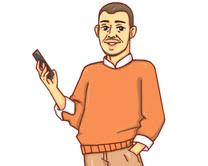 Greetings, I'm Stephen Cummings
Stephen Cummings is often referred to as 'The Oracle'. What he doesn't know about slot games isn't worth knowing. He's our genius slot machine analyst who spends most of his time reviewing new games & sites.
Slots analyst since 2020