Home »
ABOUT US
WHO WE ARE AND WHAT WE DO
SlotsHawk is an autonomous product that was created in order to provide gamblers with a fair and safe place to play via independent reviews of the best UK online gambling companies.
The SlotsHawk team is made up of experienced iGaming journalists and casino players from the UK and Europe. For years, our team worked for well-known companies within the gambling sphere.
In 2020, we put our brains together to create a product which would allow us to use our expertise to help others.
Our mission at SlotsHawk is to give the power and knowledge back to online gamblers.
On the links below you can find information regarding our privacy policy, the terms of service of our website, responsible gambling help and an FAQ.
MEET OUR TEAM OF INDUSTRY EXPERTS
JEAN B. PRINCE – EDITOR IN CHIEF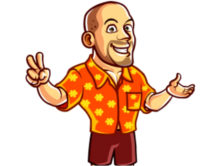 Mr Jean B. Prince is our chief journalist who oversees the entire SlotsHawk website. With over a decade of experience within the gambling and iGaming industry, Jean is the brain behind the whole SlotsHawk project. Based in London and Vancouver, Jean is a self confessed 'workaholic'. When he gets some time to himself, Jean enjoys prolonged nature walks, fishing and spending time with work colleagues outside the office.
If you would like to get in touch with Jean, you can do so by email: jean.prince(at)slotshawk.com.
STEPHEN CUMMINGS – SLOTS ANALYST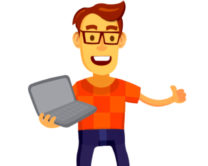 Stephen Cummings is our slots analyst. His role in the SlotsHawk casino team is to play and review the latest online slot games and casino sites. Stephen has described his role in the team as his 'dream job' due to his love of slot games. With a background in mathematics, Stephen has been playing at casinos sites for years. Now he wants to use his expertise to help others.
If you would like to get in touch with Stephen, you can do so by email: stephen.cummings(at)slotshawk.com.
YVONNE GREENWOOD – NEWS, REVIEWS AND FEATURES WRITER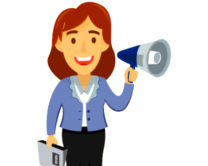 Yvonne Greenwood is our expert news, casino reviews and features writer. Her journalism background means that she is the go-to women whenever any gambling industry related news breaks. Yvonne also has great connections with almost all of the online casino operators in the UK.
If you would like to get in touch with Yvonne, you can do so by email: yvonne.greenwood(at)slotshawk.com.
SLOTSHAWK IN THE UNITED KINGDOM
SlotsHawk decided to target the UK market as we feel there are lots of irreputable and lazy online slots guides out there that too many gamblers are looking at for advice.
We offer all of our readers 100% unbiased slots reviews, guides and news. We also present bonuses that are available to users across the UK, including England, Scotland, Wales and Northern Ireland.
COMPANY VALUES
Our aim is to provide a premium quality gambling guide and news service for free. We created SlotsHawk as a gambler friendly website you can trust, independent of any third party interests. Unfortunately, there are many slot guides in the UK which cannot say the same.
The team at SlotsHawk are proud to state that we are an independent trademark slot site which only promotes casino that we have tried and tested ourselves.
It should be noted that casino marketing is financed by a commission structure from referal links on our pages.
This signifies that the more you enjoy playing at a casino, the more money we make. Therefore we are incentivised to provide you with the best possible casinos that you enjoy playing at.
Should you have any questions regarding casino marketing, you can contact us via our contact us page.
SLOTSHAWK.COM IS AN AFFILIATE WEBSITE
Slotshawk.com is completely free to use.
Our business model revolves around being an affiliate website to online casinos.
This means that when we refer our traffic from our website to our partners, we are paid from our partners.
If you have any gambling issues in the past or in the present then we do NOT reccomend you to play any form of online casino games.
If you feel like gambling is becoming a problem for you or that it could be a problem in the future, we do NOT recommend playing any form of online casino games.
We do not intent for any of our users to play for real money. Our intention is to provide our visitors with accurate information in regards to online slot sites and the UK gambling industry.
We simply promote offers that are eligible for UK players.