Expected Reading Time | 5 Minutes
Last Updated: November 20, 2023
Written by Stephen Cummings
Many people who are new to online slots often wonder what all the slot symbols mean, how they work and what they do.
We understand that this can be confusing at first. Slot machines have evolved plenty since the first classic slot was invented back in 1895.
The classic slot machines that used to be found in Las Vegas casinos and British pubs have been replaced by video slots or other new inovative versions like Megaways and Slingo.
These slot variations also come with a whole new setup of symbols and winning combinations, which can scare many people away from trying the new slot games.
Don't let this stand in your way though! It is really simple to learn what all the different slot symbols mean and what to do with them.
Also, once you grasp this information, a whole new world of online slot games opens up for you.

ALL SLOT SYMBOLS
Most Common Slot Symbols:
Less Common Slot Symbols:
STANDARD SYMBOLS
This is the most basic and common slot symbol that you will come across in all type of slot games. The standard symbols pay out money when a winning line is hit.
Most often the standard symbols comes in the shape of a Nine (9), a Ten (10), a Jack (J), a Queen (Q), a King (K) or an Ace (A).
If you play on a retro machine, or more commonly known as "pub slot" or "fruity", the standard symbols would come in the shape of fruits like Cherries, Lemons, Melons, Oranges and Grapes. You would also find standard symbols with higher value on these like the classic BAR-symbol, the Bell, the diamond and of course the Seven.
On todays video slots, the higher value standard symbols are usually represented by the theme. For example – if you are playing a video slot with an animal theme, the higher value standard symbol could be a lion, a giraffe or a hippo.
Usually two or three symbols are enough to form a winning line depending on the value, but sometimes you need more. You will find all info about exact payouts on the paytable that is accessible from the lobby of the slot machine.
WILD SYMBOLS
On modern video slots, the wild symbol is the second most common slots symbol.
Wilds can replace any symbol on the reels, with the only exceptions usually being the slots special symbols like the bonus symbol/jackpot symbol and/or the scatter symbol.
Slots players tend to love the wild symbol as it increases your chances to hit a winning combination.
Example: If you need 3 aces to get a win on a payline, but only hold 2, the wild will serve as the third ace if it appears instead of the ace. You can see it as a joker in a card game.
Today, the wild symbols can also come as sticky wilds, expanding wilds, walking wilds and multiplier wilds (on top of being a regular wild as described above).
These wilds still serves the same purpose, but they can increase your winning chances even more because of following reasons:
Sticky Wilds: Once a sticky wild land, it holds it's position on the reels for several spins.
Walking Wilds: Once a walking wild lands, it also holds it's position on the reels for several spins. But instead of staying on same reel, it moves from left to right or vice versa until it exit the screen.
Expanding Wilds: Once an expanding wild lands, it can change size, and cover multiple symbols.
Multiplier Wilds: Once a multiplier wild lands, it will inrease your payout if you hit a winning spin.
SCATTER SYMBOLS
Scatter symbols are a common bonus feature at most video slots. It is one of the best symbols to land, which is also why it is quiete rare on the reels. Usually the scatter symbol serves two purposes.
First of all: Just like the standard symbol it will pay out money, which can reach a quiete hefty amount if you are lucky to hit enough of them.
The big advantage of this symbol is that it does not have to be a part of a payline. Instead, it is enough that they appear on the reels for you to get a win.
Secondly: The scatter symbol will also trigger the special feature of the game (if you hit enough of them), which is usually the free spins rounds.
In most cases, three scatters are enough, but the more of them you hit, the more free spins you will receive. Usually they will come with multipliers too.
Example: If you hit three scatter symbols, you might receive something like 5 free spins with a 2x multiplier, and if you hit four of them, you might receive 10 free spins with a 4x multiplier.
BONUS SYMBOLS
Bonus symbols are similar to the scatter symbols, with the biggest difference being that they do not pay out money – immediately.
Instead they take you to the bonus game.
It is in the bonus game that most of the big wins are paid out on modern video slots. Also, the casino game developers tend to be very creative with graphics and sounds effects for the bonus rounds.
Because of the reasons above, the bonus game tend to be the highlight of many slot machines.
The rules are different on every slot machine for how many bonus symbols you need and where they need to appear in order to trigger the bonus game. Always make sure to check this info in the paytable before you start to play a new slot.
STICKY SYMBOLS
Sticky symbols stay on the reels for several spins.
They most often come in the shape of sticky wilds, but it can also be sticky scatters or high value standard symbols.
STACKED SYMBOLS
Stacked symbols cover more spots on the reels than a normal symbol.
This is very favourable if it appears as a high value symbol as it increases your chances for a big win.
Stacked symbols most often come in the shape of stacked/expanding wilds or as high value standard symbols.
MULTIPLIER SYMBOLS
Not very common, instead the scatters, the wilds and the bonus games have their own multiplier rules adapted to them as described above. However, you can still find multiplier symbols at some slot machines.
The multiplier symbol does exactly what it says – it multiplies your win!
CONTRIBUTORS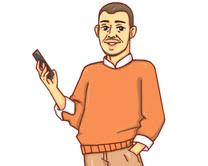 Greetings, I'm Stephen Cummings
Stephen Cummings is often referred to as 'The Oracle'. What he doesn't know about slot games isn't worth knowing. He's our genius slot machine analyst who spends most of his time reviewing new games & sites.
Slots analyst since 2020