Written by Yvonne Greenwood | Expected reading time 5 mins
Are you new to the online slots scene and are unsure on what you need to do when signing up to a slot site? Or do you have some issues with the registration process and just wonder how it all works?
Don't worry, it is very simple, and once you know how things work at slot sites you will be able to sign up in a matter of minutes. After you have completed the registration process, you can play thousands of online slots for free or for real money, it is up to you.
In this article, we will explain to you exactly how to register yourself at a slot site. We will talk you through exactly what you need, how the process works and what you must do in order to verify your account. We will also go over the most common reasons why some players cannot register for an account.
RECOMMENDED SLOT SITES TO REGISTER WITH
WHAT YOU NEED TO REGISTER AT A SLOT SITE
Before you can begin, there are a couple of items you need for the sign up process to go as smoothly as possible. These include an email address, a copy of your ID and a document proving/providing your home address. Some sites may also require that you have a mobile phone number.
Let us explain what some of these items can be and why you need to share them with the slot site.
Email address – this one is rather obvious. Almost every online website requires you to have an email address to sign up for an account, and so do all slot sites. If you forget your password and need to reset it, your email address will help you with that. It may also serve as your login and username.
Identity document – can be a copy or photo of your passport/driving licence or government issued identity card. Due to UKGC regulations, all establishments that offer gambling in any form must verify the age of its customers. This applies to both physical casinos and those operating online.
Proof of address – some sort of document that can prove your address. A utility bill or bank statement works perfectly fine. Slot sites must ask for this to comply with anti-money laundering and KYC rules.
Mobile phone number – optional at some sites, but required at others. It will be used to verify your account by sending you a text message with a verification code.
THE REGISTRATION PROCESS STEP BY STEP
Once you have everything you need, you can start the registration process. If it is your first time registering at a slot site, we will guide you through the process.
The whole process takes approximately 2-5 minutes depending on your speed. Once your account is set up, you need to verify it before you can start playing slots, but more about that in the next section.
STEP 1 – OPEN THE SLOT SITE YOU WANT TO REGISTER AT
The first step is to visit the site that you want to register at. Just enter the website address in the URL bar of your mobile or desktop browser to get there. If you don't know which site to register with, you can use one of our recommended slot sites at the top of this page. Click on the "Visit Casino" button and you will be taken directly to the registration page.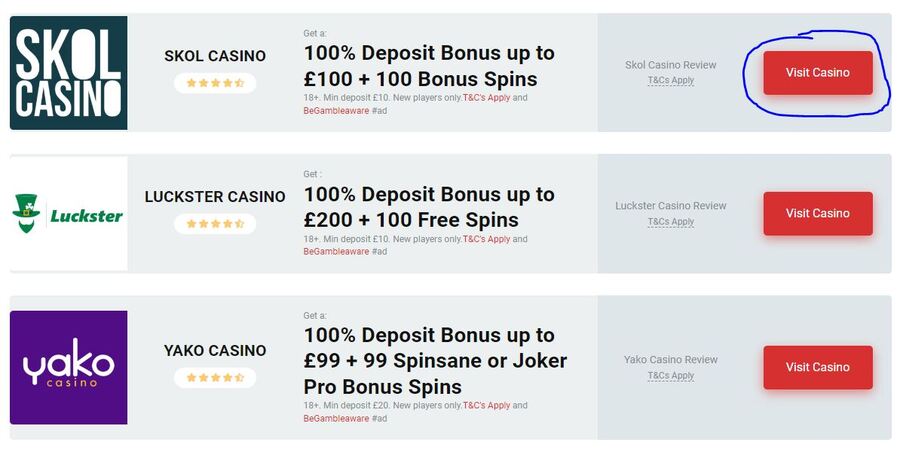 STEP 2 – OPEN THE REGISTRATION FORM AND FILL IN THE BLANKS
Click on a button called 'Register', 'Join', 'Sign Up' or similar to open the registration form. The button is usually located in the top right corner of the screen. Once opened you need to fill in the blanks with some personal information. The information required is the following:
Username
Password
Your email address
Your full name
Your date of birth
Your home address
Your mobile phone number (optional in some cases)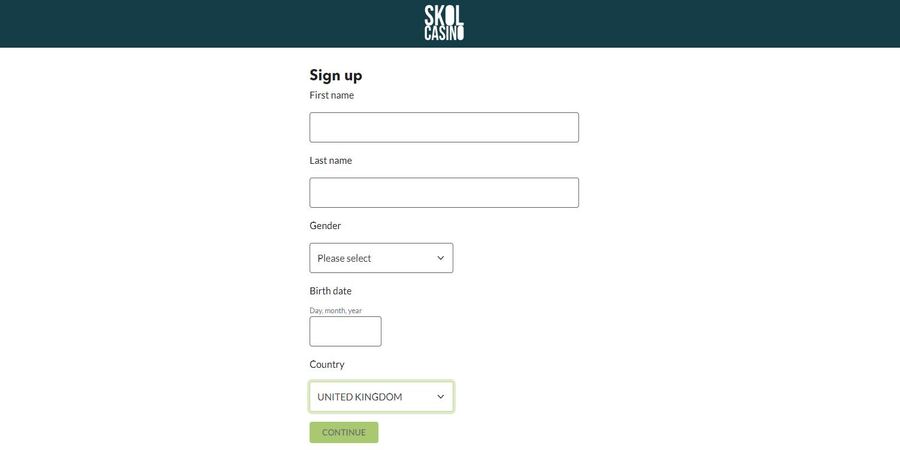 STEP 3 – READ THE TERMS AND CONDITIONS AND AGREE TO PROCEED
Before you can open an account at a slot site, you must agree to their terms and conditions and their privacy policy. We always recommend players to read them before agreeing, especially the terms and conditions as it contains important information about how you are allowed to use your account. If you breach any of the agreements your account may be closed and any funds in it confiscated.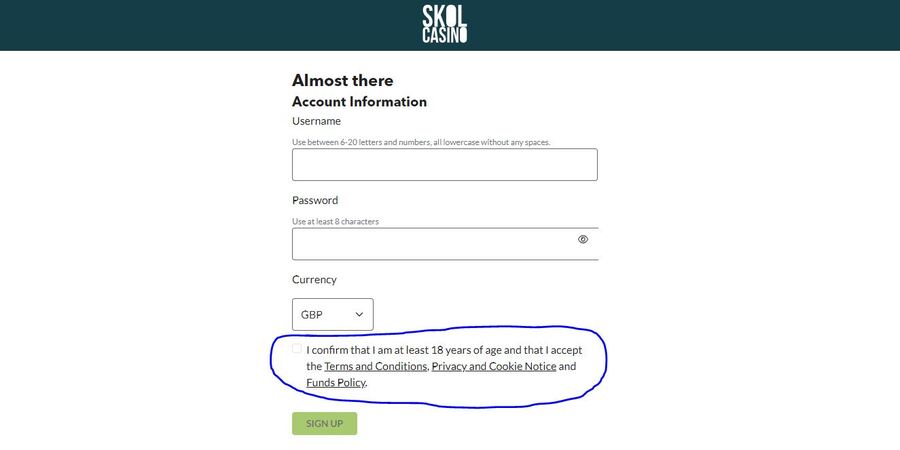 STEP 4 – CREATE ACCOUNT
Double check that the information you have shared is correct and then click on the 'create account' button. After that you will have to set your daily, weekly and monthly deposit limits. You have now signed up to a slot site. Keep in mind that you must verify your identity before you can start using your account, which brings us to the next point.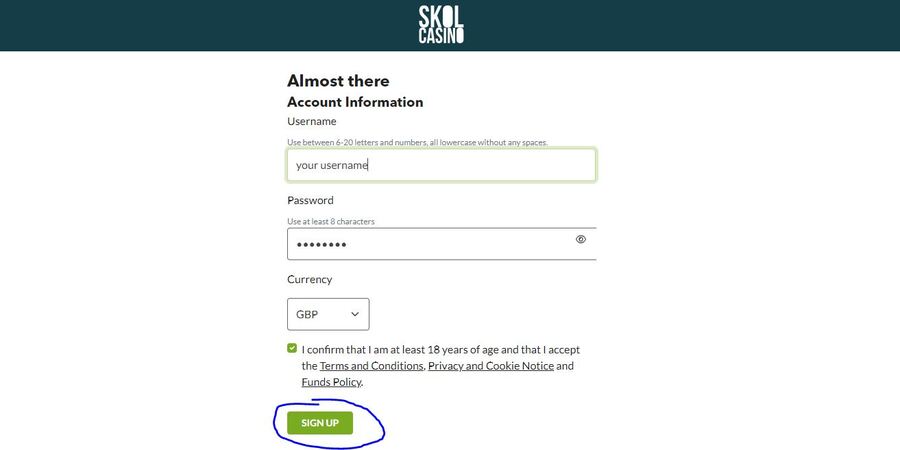 IDENTITY VERIFICATION
Everyone must verify their identity before they can use their player account. To do this you have to upload a valid identity document and a proof of your address. The documents can be uploaded to the dashboard under your account. You may also need to upload additional documents if you plan to make a deposit.
Remember that the quality of the images/copies is important. All relevant information must be clear, the whole document including its edges must be visible and it must be in colour.
IDENTITY AND AGE VERIFICATION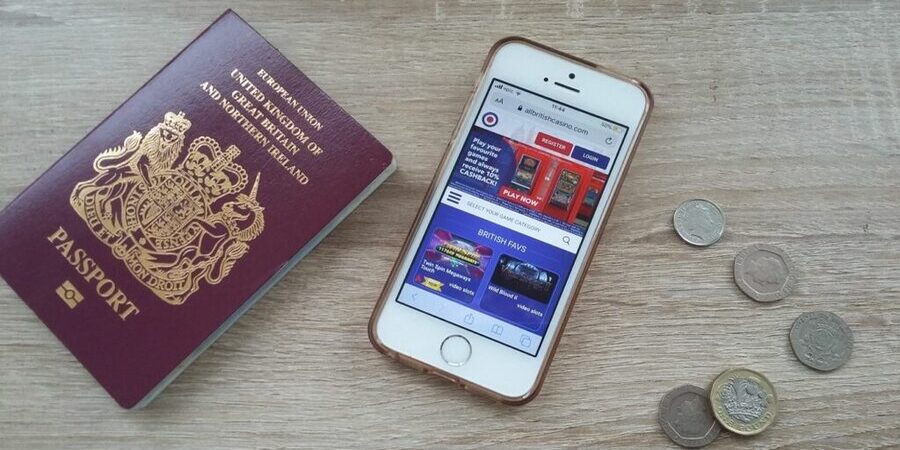 To prove your identity and that you are of legal age to gamble, you need to upload a photo or copy of a valid identity document. Valid documents include:
Passport
Driving licence
Government issued identity card
Residence permit
PROOF OF ADDRESS
Due to anti-money laundering and KYC procedures that online gambling operators must follow, you also have to provide proof of your address. Valid documents include:
Photo or copy of a recent utility bill
Bank statement
Tax bills
ADDITIONAL DOCUMENTS THAT SOME PLAYERS MAY NEED
Proof of payment – if you make a large deposit, several consecutive deposits or a withdrawal, you may be asked to provide a proof of payment to show that the money belongs to you. This can be a photo or print screen of your payment method. If you make a large withdrawal you must always provide proof of payment. Here you are allowed to blur out certain information for your own security. You can ask the customer support on a case by case basis.
Source of wealth – players who make particularly large deposits must prove where the money comes from and that they can afford it. This can be a payslip, a bank statement or a tax declaration form.
MAKING A DEPOSIT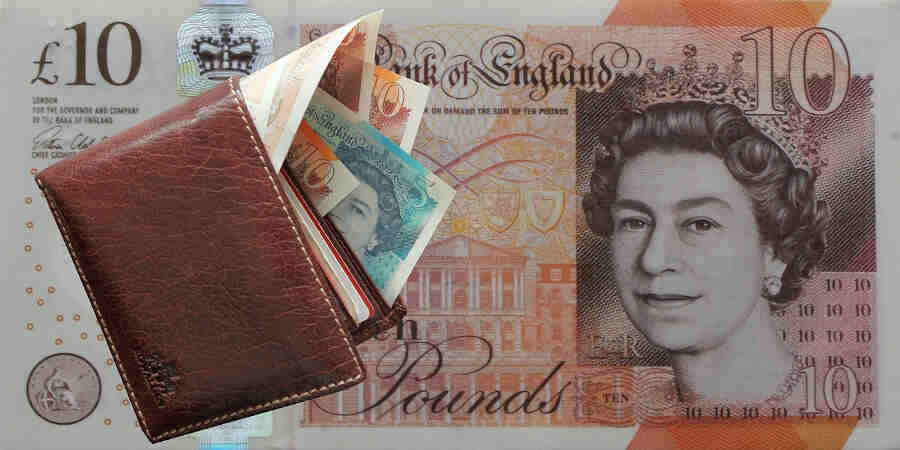 Now that your identity is verified you can start to play for free, or you can make a deposit if you want to play for real money. There are a variety of payment methods that you can use to deposit money onto a slot site. Major debit cards like Visa and MasterCard are always accepted. You can also use a variety of eWallets like PayPal and Skrill. Other accepted deposit methods are Bank transfers, phone payments and prepaid cards. Whichever method you choose, the deposits work in a similar way.
There are a few things to keep in mind when choosing a deposit method. First of all, if you want to take advantage of a slot site's welcome bonus, some methods like eWallets may be excluded. This information will be highlighted in the bonus terms and conditions.
Secondly, when it is time to make a withdrawal, you have to verify your payment method. This is done with a proof of payment as discussed earlier. It is therefore of the greatest importance that you make a deposit with a payment method that is registered in your name, or the slot site may withhold your funds and close your account.
For more information on how deposits work and what options you have, please refer to our slots payment guide.
WHO CANNOT REGISTER?
There are a few players who cannot register for an account at a slot site. In most cases it is because the person is underaged and cannot verify his or her identity. However, there can be a few other reasons too. Here are the main reasons why slot sites refuse to let you register:
You are under 18 years of age – due to regulations from the UK Gambling Commission, you must be at least 18 years old to open an account at a slot site.
You already have an account – each player is only allowed to have one account per site. If you try to register a second your registration request will be declined automatically.
You are self excluded – if you have self excluded yourself in the past, slot sites are not allowed to let you register. This is to protect problem gamblers.
Someone has already registered an account from the same IP address – unusual, but happens. Some sites will only allow one account per household, so if someone in your family has registered from the same IP address a slot site may not accept your request.
FAQ
Is it safe to register at a slot site?
As long as you choose a slot site that is licensed by the UK Gambling Commission you are safe because they have very strict conditions that all operators must adhere to. Any online gambling site licensed by the UKGC risks hefty fines or even their licence being revoked if they do not comply with the conditions. At SlotsHawk, we only list slot sites that have a valid licence from the UK Gambling Commission. If you decide to look for a site yourself, it is very important to stay away from online casinos that don't have a UK licence, or worse, no licence at all.

Does it cost money to sign up to a slot site?
No, slot sites won't charge you anything to register with them, it is completely free of charge. In fact, most sites will offer different bonuses and rewards to new players who sign up for an account.

Do I have to register at an online slot site to play for real money?
Yes, all UK players have to register and verify their identity in order to play slots for real money. There is simply no way around this.

Can I play for free at a slot site without registering for an account?
No, due to UKGC regulations players must verify their age before they can play any casino game. This means that you have to register for an account even if you only intend to play slots for free. The regulation was put in place in 2019 by the UK Gambling Commission in order to protect under 18s from online gambling.

How long does it take to sign up to a slot site?
Not long at all. If you have the valid documents ready, you can sign up within minutes at most slot sites. The ID verification process is usually automated, so if your personal details match those on your Identification document, the process will be quick. You will receive an email once the process is completed and your account is verified
CONTRIBUTORS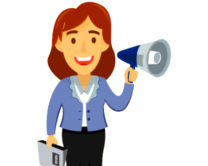 Greetings, I'm Yvonne Greenwood
Yvonne Greenwood is our talented writer. In the office she goes by the nickname 'The Machine' because of her ability to always smash out excellent and relevant articles for our readers at SlotsHawk.com.
Content writer since 2020