Home » Slot Games »
NEW SLOTS: LATEST SLOT GAMES
The world of online slots is at its peak. Never has there been a better time to jump right into the best and newest online slot games. Developers are in a constant to fight as to who can produce the biggest and best slots. This means that you have all the power, as you are able to pick from your choice of world class slot games in 2023.
Of course, the sheer number of slot games available to be played in 2023 means that it can be difficult to separate the wheat from the chaff, but that's where we come in. This page will give you a weekly updated rundown of the newest video slots around and will help you decide which newly released online slots are the best to play this year.
Every week, we will bring you a brand new batch of online slot games from the top slots developers around.
The expert team here at SlotsHawk will provide you with unbiased reviews of all the newest video slots including all of the most important info and stats which will help you decide which to play. Our team will provide you with slots details including RTP levels, payouts, free spins available and much more.
This page is constantly updated, so you can be assured that you will always be in the know when it comes to the latest slot trends in 2023.
In the table below, you can find all of the online slot machines released in 2023 which we feel are the best and most exciting to play as well as where you can play them. Following the table, we have written mini reviews of each of the newest slot games where we reveal the advantages and disadvantages as well as all of the features of the newest slot games.
TABLE OF THE TOP 10 NEWEST ONLINE SLOT GAMES
NEWEST SLOTS JANUARY 2023
We have said goodbye to last year and now it's time to bring in the new with our fantastic new collection of online slots from the top developers. These games come with all of the best features and are our favourite games to look out for.
Here is our list of the top 10 new slots in January 2023.
1. RASPUTIN MEGAWAYS (RTP: 96.68%) BY BIG TIME GAMING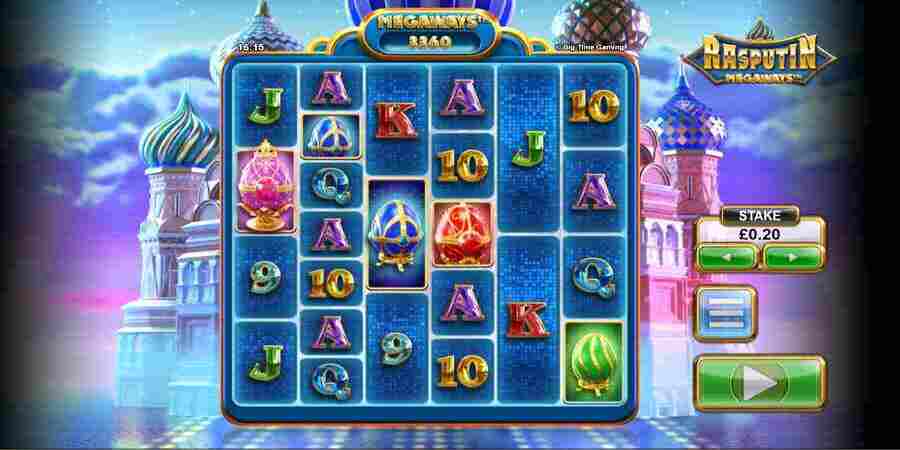 Brand-new for 2023, Rasputin Megaways by Big Time Gaming welcomes you to Moscow in the search for the elusive Fabergé eggs and the mad monk Rasputin himself. Expect big wins, high payouts and even higher volatility levels.
This new slot is bristling with modern features including extending reels and unlimited win multipliers. The maximum potential payout of 68,180x the wager can be won during the games free spins round. This being a slot with a Megaways engine, there are over 2.8 million paylines which is truly exceptional.
Features:
Free spins
Almost 3 million ways to win
Bonus buy feature
Unlimited win multipliers
Scatter symbols
Wild symbols
Extending reels
Megaways mechanic
Play at: Skol Casino
2. CRYSTAL CAVERNS MEGAWAYS (RTP: 96.46%) BY PRAGMATIC PLAY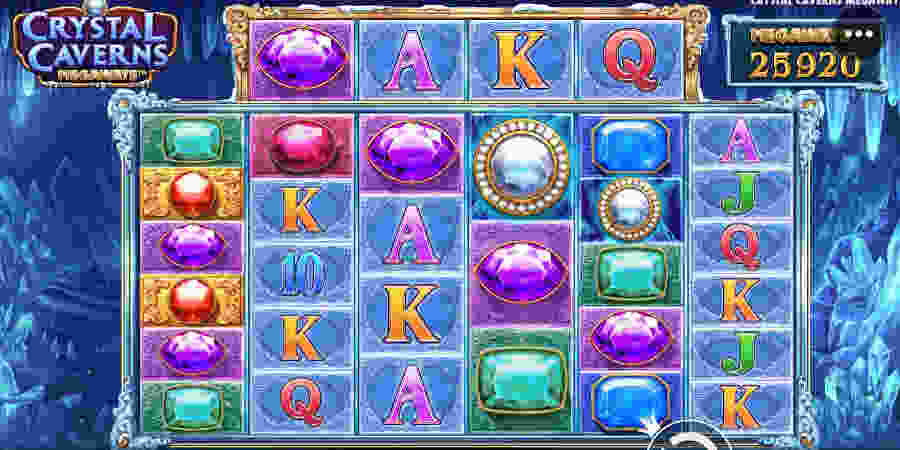 One of the most beautiful slots released in 2023, Crystal Caverns Megaways comes with great graphics and as expected, lots of winning potential due to its Megaways engine.
The best feature in this slot is the expanding wilds. If a wild symbol lands anywhere on the reels barring the top row, it will expand and convert the whole reel. You will also get access to the tumble feature which replaces winning symbols with new ones. In addition, the more tumbles, the greater your multiplier increase will become. Scatters pay 100x your bet and will unlock the games bonus round.
Features:
Free spins
Bonus game
Cascading reels
Lots of paylines
Expanding wilds
Tumble feature
Scatter symbols pay 100x your bet
Mobile friendly
Play at: Spin Rio Casino
3. TALE OF KYUBIKO (RTP: 96.29%) BY PLAYNGO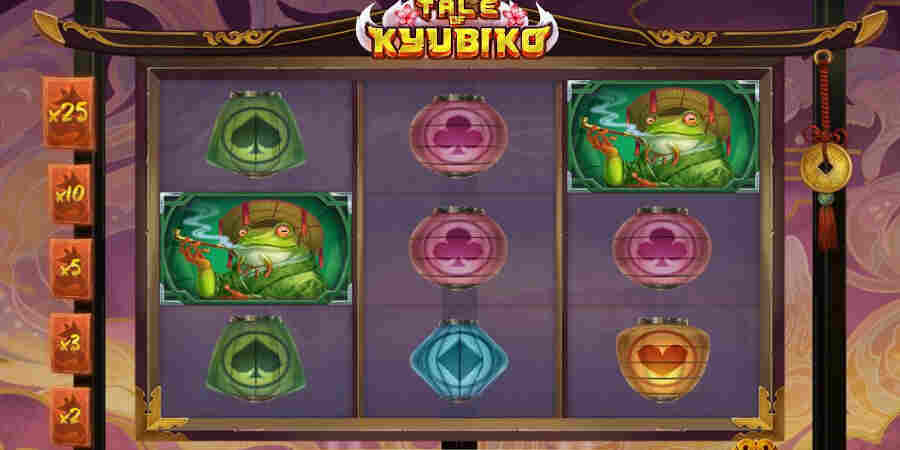 A great adventure awaits you as you venture into an ancient Japanese hidden temple filled with great treasures. If you manage to catch the mischievous spirit Inari, you will be treated to great gifts of gold!
A maximum win of 2,250x your bet is available as well as respins and stacked wilds. Released in January 2023, Tale of Kyubiko has the potential to be one of the most talked about slots of the year.
Features:
Free spins
Bonus game
Respins
Stacked wilds
Multipliers
Sublime graphics
Mobile friendly
Play at: Playzee Casino
4. POWER OF GODS: MEDUSA (RTP: 96.18%) BY WAZDAN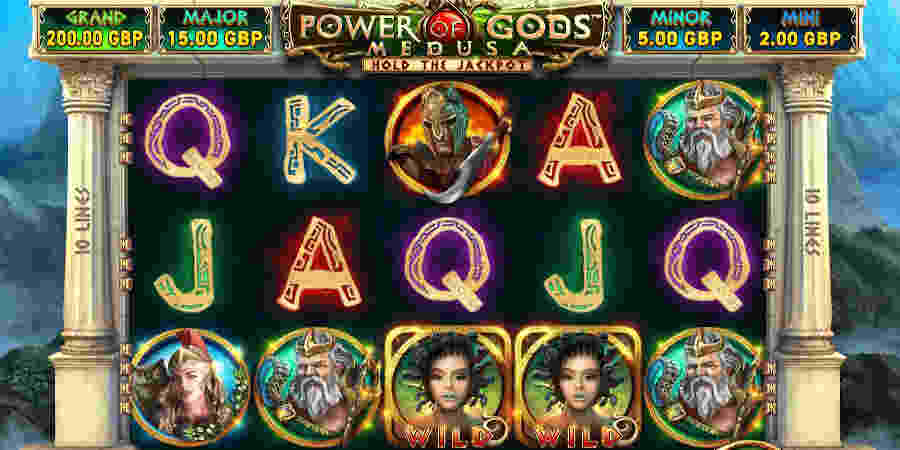 Are you ready for an adventure into the lair of the seductress Medusa? You better be, because this is the only way to win the legendary jackpot in this latest online slot from Wazdan.
Power of Gods: Medusa comes with excellent graphics, sticky bonus symbols and an award winning Hold the Jackpot bonus round. This video slot has to be played to be believed. YOu can also choose to play with medium, low or high volatility!
Features:
Free spins
Bonus game
Jackpot slot
Multipliers
Choose your volatility level
Sticky symbols
Scatter symbols
Mobile friendly
Play at: Skol Casino
5. SILVERBACK GOLD (RTP: 96.11%) BY NETENT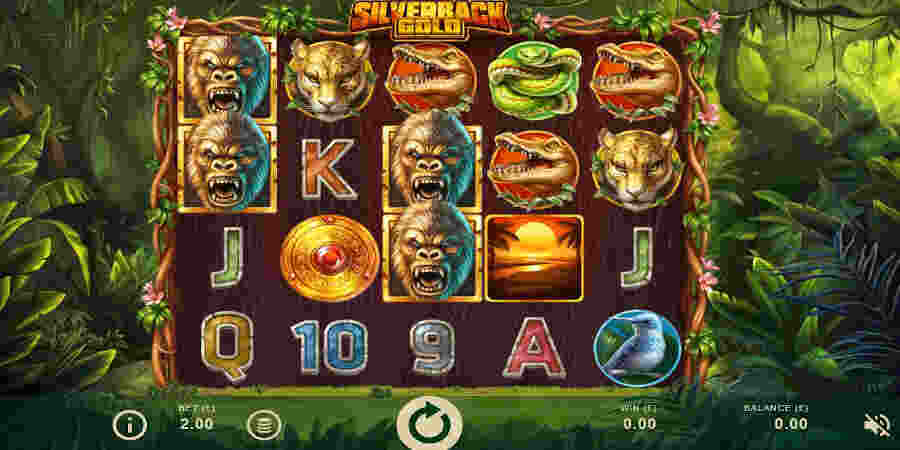 A maximum win of of 45,000x your bet is up for grabs in this excellent NetEnt slot game. Silverback Gold revolves around different jungle animals including the green snake and bluebird which are low paying symbols, a leopard and crocodile with are mid-paying and the Silverback gorilla which offers high payouts making this game one of the top best paying slots. However, it is the Golden Silverback which offers the huge payouts.
Features include Wilds, Multipliers and a fun free spins bonus game. Gorilla sized wins await you in this brand new slot game for 2023.
Features:
Free spins
Bonus game
Wild symbols
Multipliers
High payouts
Mobile friendly
Play at: Spinyoo Casino
6. WINS OF NAUTILUS MEGAWAYS (RTP: 96.10%) BY FANTASMA GAMES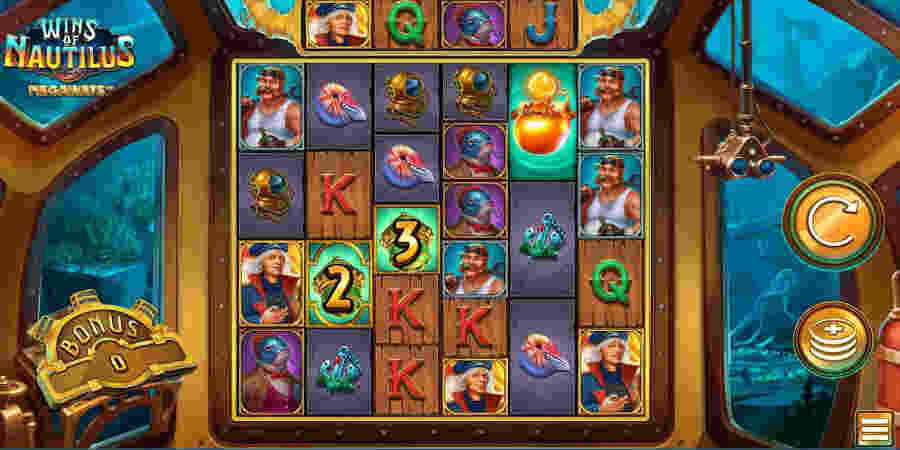 The riches hidden in the depth of the ocean await you in this fun high volatility slot from Fantasma Games. The Megaways engine will treat you to up to 117,649 paylines too – not to be sniffed at.
Features in Wins of Nautilus Megaways include the Shark Torpedo which blow up random symbols across the reels in order to start new cascades for new wins. You will also have the opportunity to hit Countdown Bombs which stick to the reels and countdown from 3 to 1 with each win before exploding into full reel wilds with stackable multipliers! In the bonus game you will be treated to a maximum win of 10,000x your bet. Wins of Nautilus is one of the best Megaways slots this year.
Features:
Free spins
Bonus game
Cascading reels
Full reel wilds
Stackable multipliers
Scatter symbols
High payouts
Mobile friendly
Play at: Playzee Casino
7. GOLDEN GODS (RTP: 96.09%) BY MAX WIN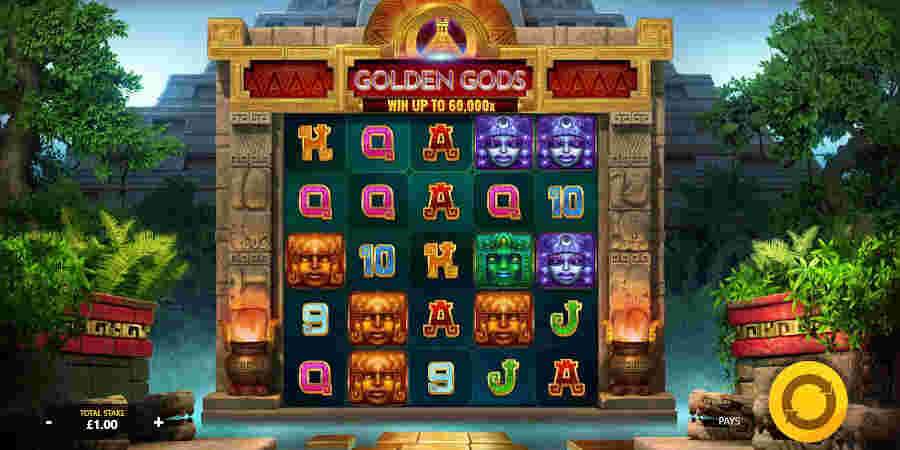 Golden Gods reminds us of the ancient Mayan and Aztec civilisations. With a max payout of 60,000x, Golden Gods easily ranks as one of the best paying slots in 2023.
The dynamic respin features allows you to choose when you want to respin. Furthermore, the collector based free spins bonus allows you to pick when you want to enter the bonus game. The graphics are excellent too and we firmly expect Golden Gods to be one of the top slots this year.
Features:
Dynamic free spins
Bonus game
High Payout
Respins
Cash prize wins
Scatter symbols
Mobile friendly
Play at: Skol Casino
8. BUCKANEERS FRENZY (RTP: 95.49%) BY BLUEPRINT GAMING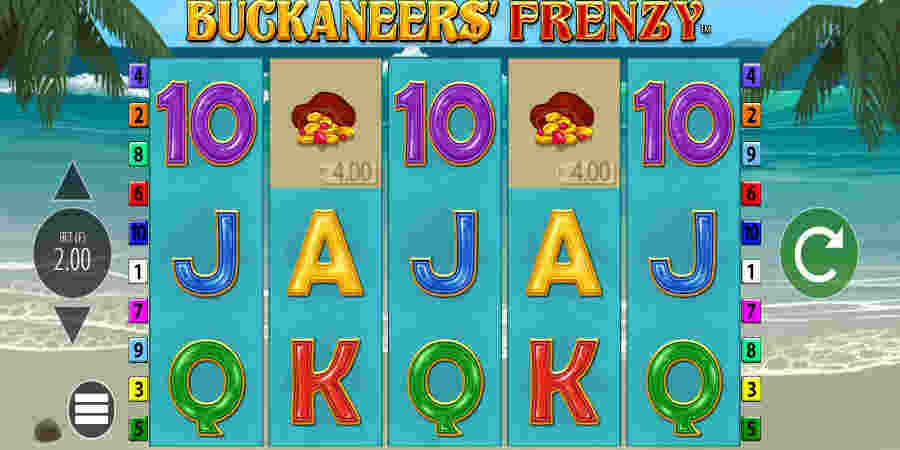 The pirate plunder is up for grabs in this latest slot game from Blueprint Gaming. You sit looking out to sea in this slot awaiting the sight of the pirate ships on the horizon. In fact, every time you see a pirate, he will give you a free spin.
Buckaneers Frenzy is a medium variance slot which means that wins are quite common. This is a great new online slot for you if you are looking for games with free spins. In addition, high roller slots players are in for a treat. Buckaneers Frenzy comes with a max bet value of £100 as well as a maximum payout of 50,000x!
Features:
Free spins
Bonus game
High max bet value
High max payout
Scatter symbols
Mobile friendly
Play at: Videoslots Casino
9. THE BANDIT AND THE BARON (RTP: 94.15%) BY JUST FOR THE WIN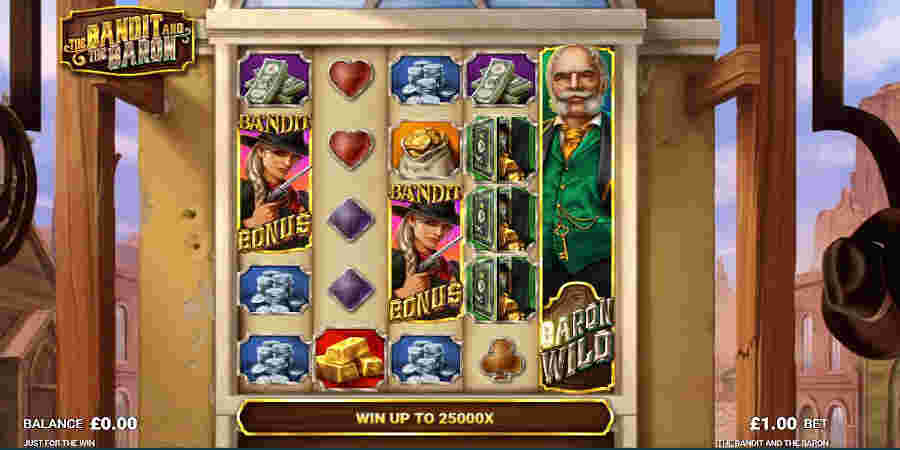 It seems that there is not a month that goes by where a wild west themed slot is not released and January 2023 is no different. The Bandit and the Baron is a new slot release from developers JustForTheWin. This slot offers a bunch of generous multipliers as well as sticky wilds.
The bandit takes the form of a female protagonist in this slot which boasts an impressive max payout of 25,000x. Played on a 5×5 game grid, the high paying symbols here will payout 3 to 20 times your stake.
Features:
Free spins
Bonus game
Multipliers
Expanding wilds
Respins
Scatter symbols
High payout
Mobile friendly
Play at: Skol Casino
10. LEGION X (RTP: 94.04%) BY NOLIMIT CITY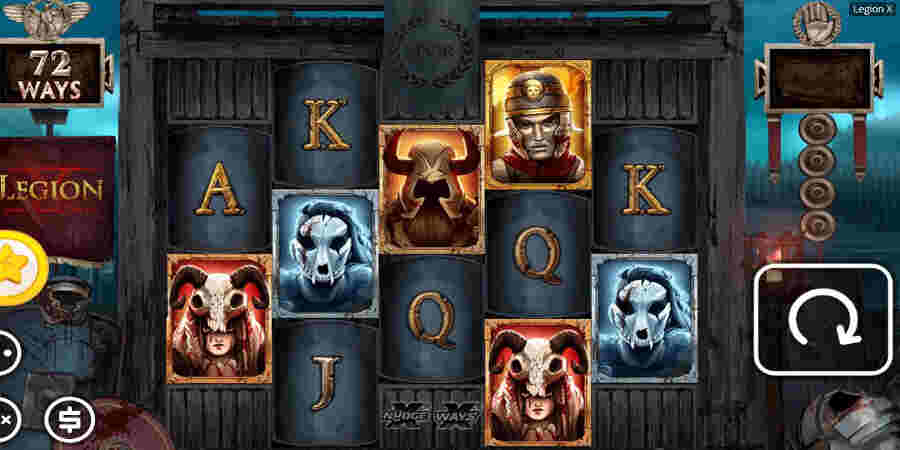 Roman themed slots are always fun and Legion X by NoLimit City could be one of the best antiquity themed slots yet! An 'extreme' volatility slot, Legion X comes with state of the art graphics, a max payout of 31,000x and a hit frequency of 26.12%.
With a bunch of different wilds including xNudge wilds and infectious wilds, you will be treated to at least one of this new slots features almost every time you spin the reels! In addition to the aforementioned features, you will also get the opportunity to partake in different free spins rounds.
Features:
Free spins
Bonus game
Xnudge wilds
High payouts
High hit frequency
Infectious wilds
Play at: Spinyoo Casino
HOW DOES SLOTSHAWK FIND THE NEWEST SLOT GAMES?
Our team of experts always strive to ensure that we only pick the very best new slots for you. We live and breath online slots. We are experts in this field and we believe that are the number one scholars around when it comes to slot machines online.
The SlotsHawk team put in all of the work so that you don't have to. The following is the criteria we judge new slot games on:
RTP – In our opinion, the RTP of a slot is one of the most important components. Strictly speaking, the higher the RTP percentage, the more likely you are to win. RTP determines how often a slot pays out from a theoretical perspective.
Volatility – Slot volatility determines how often you a hit a win. Some people consider high variance slots as riskier than their low variance cousins.
Features – The features of an online slot are extremely important as they help to make the slot both fun and offer larger wins. Favourite features include cascading reels, sticky wild symbols and unlimited multipliers.
Payouts – The payout factor determines the maximum you can win on any given spin. The higher the payout potential of a slot, the more likely you have of hitting a big win.
Free Spins Round – The majority of modern online slots now feature bonus games/free spins rounds. These bonus rounds are usually triggered when you land three or more scatter symbols on the slots reels.
Jackpots – Progressive jackpot slots are perfect for players who are all or nothing types of players. The top jackpot slots offer jackpots worth millions.
Mobile Compatibility – 99% of new slot games released in 2023 are compatible on a mobile device. Known as mobile slots, we can confirm that all the slot games on this page can be played via your mobile device.
Sounds and Graphics – state of the art theme and fun soundtrack can turn an average slot into an all time great. New slots often have incredible graphics due to advancements in technology.
BEST ONLINE SLOTS RELEASED IN 2023
We have compiled a list of the online slots we regard as the best releases of 2023:
WHY YOU SHOULD TRY A NEW SLOT
If you find yourself a little bored of playing the same older slot games, then perhaps it is time to make a change. There are plenty of excellent new slots which come with bigger and better features compared with their predecessors.
Here are a few good reasons why you should experiment with new slots in 2023:
New and improved themes and graphics
Lots more slot features
Play on-the-go
New bonuses
NEW THEMES AND GRAPHICS
Due to incremental improvements in slot game technology, graphics and themes become better with each passing year. 2023 is set to be the year of the dynamic slot game. Slot game graphics now compare alongside the graphics from AAA video games.
LOTS MORE SLOT FEATURES
The innovation behind new online slots is phenomenal. The industry has evolved immeasurably in the past several years. In 2023, new slots come with multiple features in order to make your experience increasingly exciting.
PLAY ON-THE-GO
99.9% of all new slot games can be played via a mobile phone or tablet device. This means that you can play the newest and best slots wherever you are, as long as you have a stable internet connection.
NEW BONUSES
There are lots of online casinos which will offer you bonuses when you sign up in the form of free spins. We recommend using these free spins on the latest slots. This way, you can test out new video slot games without having to risk your own money.
TIPS ON CHOOSING A NEW SLOT GAME
Seeking out the best new slot games can be a complicated task. But don't worry, we are here to help you. We have put together a short list of components you should aim to tick off in order to get an enhanced game experience.
Here are a few essential elements to look out for in any new slots game:
A range of bonus games and slot features – ensure that the slot features you favour playing are included in the new slot game.
An RTP of above 94% – the higher the RTP of a slot game, the more chance you have of winning money, theoretically. An RTP of above 94% is ideal.
Good graphics – quality graphics can turn a decent new slot into a world class new slot game
Jackpots – there are plenty of new slot games which come with large jackpots.
Mobile friendly – This is another key factor to look out for when it comes to choosing new slot games to play online. A mobile friendly slot can be played on-the-go.
Volatility – the higher the volatility, the bigger the payouts but they will appear less frequently. With low volatility slots, the reverse is true.
A COMPARISON OF NEW SLOTS VS POPULAR SLOTS
DISCOVER WHERE TO PLAY NEW SLOT GAMES AT THE BEST UK CASINOS
We understand that new slots players are always searching for the best value for their money when it comes to playing new UK slot games. Finding the best new slots can be a challenge, which is why we hope our guide to the best new slot games has helped you.
Please do not forget, a new slot game does not necessarily mean it will be good. You should always check the features etc for yourself before playing. Furthermore, every slots players opinion differs in regards to what makes a good new online slot.
Below, you can find the UK slot sites where you you can claim slots bonuses and play the best new slot games. Here are our top picks:
PLAY THE BEST NEW SLOTS AT SKOL CASINO
If you are looking for a casino with a slots library which is constantly updated with new slot games each month, then SlotsHawk can recommend Skol Casino, one of our favourite new slot sites.
Skol is one of the best online slot sites and stock a great selection of brand new slot games released in 2023.
Simply click the link below to start playing at Skol Casino where you can play all of the games on our list.
Play at: Skol Casino
VIDEOSLOTS CASINO
Known as the casino with the biggest selection of both new and popular online slots in the world, Videoslots is a great option for you.
At Videoslots, new slots are added on a weekly basis. Their slots come with a variety of different features, RTP levels and volatility levels.
UK players can make use of the Videoslots daily promotions and bonuses.
Play at: Videoslots Casino
PLAYZEE CASINO
We love the range of older and newer online slots available at Playzee casino. Playzee is a specialist online slot site known for their themed slots as well as their jackpot games and new and modern online slots.
Don't believe us? Just click the link below and discover for yourself!
Play at: Playzee Casino
THE IMPORTANCE OF BRINGING IN THE NEW AND THE BOLD
Whether you are an experienced or inexperienced slots player, the necessity of constantly evolving and ensuring better quality slot games should not be lost on you. In order for the industry to continue to grow, it is imperative that slot developers continue to bring in new and bold ideas.
For example, many popular slots released several years ago are lacking in terms of features. For example, imagine if some of the older jackpot slots such as Mega Moolah had cascading reels or unlimited multipliers?
New slots are here to stay and many of the slots released in 2023 will no doubt become classics.
NEW SLOTS FAQS
CONTRIBUTORS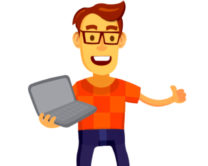 Greetings, I'm Stephen Cummings
Stephen Cummings is often referred to as 'The Oracle'. What he doesn't know about slot games isn't worth knowing. He's our genius slot machine analyst who spends most of his time reviewing new games & sites.
Slots analyst since 2020