Written by Stephen Cummings | Expected reading time 7 mins
Struggling to figure out which online slot to play? Use our guide to learn what to look for when picking a slot machine to maximise your chances of winning.
We will show you how you can pick slots with the best odds, the most frequent payouts and the biggest payouts. We will also guide you on what to avoid when choosing a slot machine as well as share some of our top tips.
WHAT NOT TO DO WHEN CHOOSING A SLOT
First things first, there are a few mistakes you don't want to make when choosing a slot machine. In the list below, our slots expert will outline the biggest mistakes that you should definitely avoid:
Avoid slots with low RTP as these give you a lower probability of winning. If a slot's RTP is below 90%, you should definitely not play it.
If you are playing with a bonus, never choose a slot that is exempt from the bonus terms and conditions. In the best case scenario your spins won't count towards the wagering requirements, and in the worst case scenario the casino will not pay out the winnings you made during the bonus period.
Do not pick progressive jackpot slots where the jackpot has just been triggered as the top prize will now be significantly lower.
ONLINE SLOT GAME TYPES
If you have just started to look for new online slots to play, you probably noticed that there are thousands of choices. A helpful way to navigate through this huge selection is to start thinking about the different types of slot games available.
Most online slots can be sorted into one of five types – video slots, jackpot slots, Megaways slots, themed/branded slots and classic slots. Video slots are the most played and account for the bulk of the games at online slot sites today. However, in recent years, other types of slot games have seen a growth in popularity. These other types of slots offer specific features that some players prefer.
By knowing the basics of each type, you will have an easier time choosing an online slot that is right for you.
Video slots – the most common type of slot game. Video slots usually have modern graphics and a decent amount of special features. Due to the versatility of video slot games, they suit most players.
Jackpot slots – can have progressive jackpot prizes going up in the millions. If you are looking for a single life-changing spin, these are the types of slots you want to play.
Megaways slots – released by Big Time gaming in 2016, Megaways comes with 117,649 ways to win or more. Due to the complexity of these slots, we recommend them for more experienced players.
Themed slots – video slots based on specific themes, usually films or tv-series. They can be fun to play if you are a big fan of a particular theme.
Classic slots – the classic 3-reel slots that you will find in arcades and pubs. These are great for beginners as they are easy to learn and contain minimal features.
HOW TO CHOOSE SLOTS WITH THE BEST ODDS OF WINNING
Let's be real, most players' goal when playing slots is to win. But is it really possible to win on slots? During a session or two absolutely, otherwise people would not play. However, in the long run the casino will always win because all slots are programmed in their favour. So what can you do then if you want to play slots and win but all slot machines are working against you?
LOOK AT THE RTP
What determines how much you are likely to win on a slot is its RTP, so that is the statistic you want to look at if your main objective is to pick a slot machine that improves your odds of winning. If you are strict with your selection and only play slots with the highest RTP, you can easily improve your chances of winning by up to 5 to 10%.
RTP stands for Return to Player, and it decides how much money you get back on average on per spin. The keyword here is on average, because the RTP is calculated over millions of spins, so if you play a short session of a few hundred spins you can win both more and less. You can read more about how RTP works in our article about what slot RTP is.
The RTP of most online slot games usually ranges between 90% to 97%, but it can go both higher and lower. To compare, we have divided the slots into different RTP brackets. The brackets are not perfectly calculated, but they can help you identify when to consider picking a particular slot.
| | | |
| --- | --- | --- |
| RTP Percentage | RTP Rating | When to pick |
| 99%+ | Outstanding | Almost always |
| 97-99% | Great | Often |
| 95-97% | Average | Occasionally |
| 90-95% | Bad | Rarely |
| <90% | Horrible | Never |
Today, the average online slot RTP is around 96%, so anything above that is considered to be decent. It is also a good indicator of which slots to play. Normally, you only want to pick slots that have a better RTP than the average, and ideally even higher than that. It is possible to get up to 99% RTP on some online slot machines, so if you stick to those you maximise your chances of winning. Even slots with an RTP of 97% and above is considered to be high, so we recommend playing them too.
HOW TO CHOOSE SLOTS THAT PAY OUT FREQUENTLY
Many players love the thrill of a winning spin, so they want to win as often as possible. The good news if you are one of those players is that certain online slots are designed to trigger winning spins frequently, sometimes as often as close to half of the time. The question is, how can you target these slots?
GO FOR LOW VOLATILITY
If your main objective is to win as often as possible, you should pick slots with low volatility. By picking low volatility slots you will have a smooth ride and you can expect small wins frequently.
Keep in mind that these slots do not guarantee that you will win by the end of your slot session, they just pay out often. In fact, sometimes the payout from a spin can actually be less than what you staked. This does not mean that it is impossible to win big. Slots like Arabian Nights by NetEnt and Tomb Raider by Microgaming can offer payouts of up to 7,500x to 12,000x your bet while still paying you at a frequency of between 30 to 40% of the time.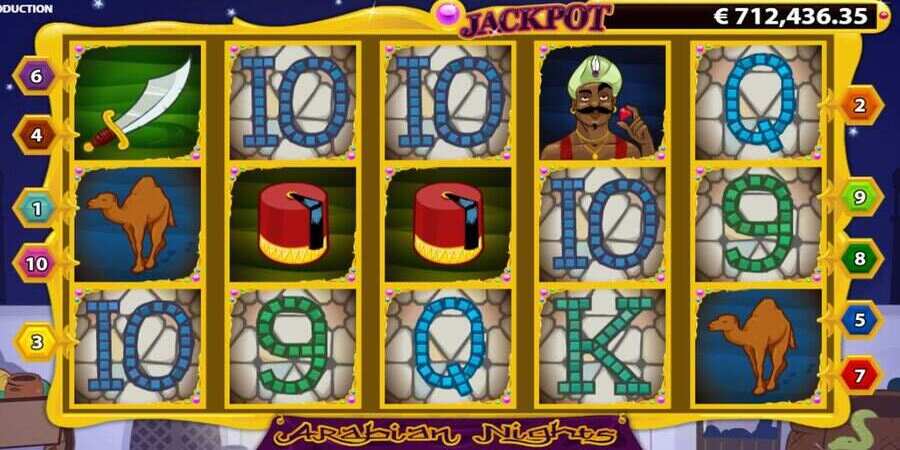 HOW SLOT VOLATILITY AFFECTS PAYOUT FREQUENCY
Online slots come with different volatility levels – low, medium and high. This is what it means for you:
Low – small but frequent wins.
Medium – pays out plenty of small and medium-sized wins with the occasional large win too.
High – you won't win very often, but when you do, the payouts are usually on the larger side.
In addition to the above, you can also find slots with a mix of different volatility levels. These are slots whose volatility is somewhere between two of the categories above. You can for example find many slots with a medium/high volatility.
There are also some slots that claim to have "super high volatility" in their description. These are basically high volatility slots that have been taken up a notch to extreme levels. You only want to play these if you are an action player through and through.
HOW TO CHOOSE SLOTS THAT PAY OUT BIG
There are some online slots where you can score a massive win in a single spin. These high paying slots have the potential to pay out up to 100,000x your bet or more. If you are looking for such slots, you have to be selective as only a few slot machines have the potential to yield these kinds of payouts. So, what should you look for?
CHECK THE MAXIMUM PAYOUT
The maximum payout of a slot determines how much you can win on each spin. While it is possible to win more than the maximum payout over several consecutive spins, you can never win more in one single spin. So if your sole mission is to win big, you should make a habit of checking what the maximum potential payout of a slot is before playing.
A large portion of the slots produced today tend to offer payouts between 1,000x to 20,000x, but there are some slots on which you can win way more. If you stick to the best paying slots, you can win between 49,999x your bet all the way up to 125,000x your bet per spin.
JACKPOT SLOTS
The biggest payouts of them all come from progressive jackpot slots. The chance of hitting the major jackpot of a slot machine is microscopic, but if you do, you can win millions of pounds.
Keep in mind that the prize of a progressive jackpot slot changes all the time because a small percentage of each bet from every player goes into the jackpot. Once the jackpot of a slot is triggered it is paid out to the lucky winner, and its top prize goes down. You should therefore avoid playing the slots whose progressive jackpots have just been triggered as the maximum amount you can win will be at its lowest point. However, if the jackpot of a slot has not been triggered in a long while, the prize will go up, and that is when you want to jump in and play it.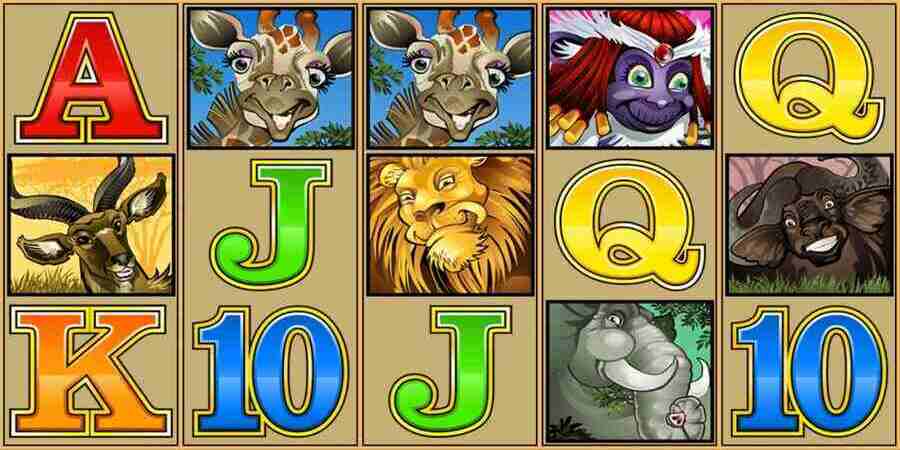 LOOSE VS TIGHT SLOTS – WHAT SHOULD I CHOOSE?
You have probably heard other players say things like "you should only play loose slots" or "this slot machine is tight, avoid it", but what does this mean for you? Let us clarify.
Loose slots – a loose slot refers to a slot machine which has a good return to player rate and pays often. In online slot terms it would be referred to as a high RTP slot with low volatility. At SlotsHawk, we almost always recommend them.
Tight slots – a tight slot refers to a slot machine with below average RTP that pays rarely. However, when these slots pay out, it tends to be big. They are good for gamblers seeking a single huge win.
So, which one should you choose? From a strategic point of view loose slots are almost always better, but if you are a thrill seeker looking to gamble it up you may want to opt for the riskier option.
IS IT POSSIBLE TO PICK A WINNING SLOT MACHINE?
The short answer is no, it is not possible to pick an online slot that guarantees wins. Due to the nature of online slots, the casino always has the edge. Over a few spins or a couple of sessions it is possible to win, but if you play enough, the casino will eventually win.
Some players are convinced that you can beat certain slot machines if you use specific betting systems or strategies, but that is simply not true. While some slots do have strategic elements, you cannot exploit them enough to push the odds in your favour.
The only thing you can do to maximise your chances of winning is to pick slot machines with as high RTP as possible.
ONLINE SLOTS TIPS
Here are some more tips that you can use to improve your chances of winning when picking an online slot. Fore more insider tips, see our article on secret slots tips online casinos don't want you to know.
ONLINE SLOTS TIP 1: PICK HIGH RTP SLOTS
As discussed earlier, the higher the RTP, the higher the likelihood of you winning. We therefore recommend picking high RTP slots. Anything above 97% RTP is considered to be good, so stick to that.
ONLINE SLOTS TIP 2: USE SLOTS BONUSES
Look for slots where you are allowed to use bonuses. Some online casinos will have bonuses and promotions on selected slots. You can use these bonuses to get more playing time and therefore improve your chances of winning. You can find a full list of UK slots bonuses here.
ONLINE SLOTS TIP 3: WAIT FOR THE JACKPOT TO GO UP
There is no point in playing a progressive jackpot slot if its jackpot has just been triggered as the expected value will be lower. Instead, we recommend that you wait for the jackpot to go up or choose another slot where the jackpot has had time to build up. By doing, so you will win a bigger prize if you happen to be the lucky person who triggers it.
FINAL ADVICE
Which slot machine you choose to play has a big impact on how much you can win. For example, if you are looking for the biggest jackpot prizes, there are only a few slots that offer you that opportunity.
If you instead want to give yourself the best odds of winning, you want to look for the slots offering you the highest RTP. You also have different slot types with different themes all offering their own unique gaming experience.
It certainly pays dividends to do your research and ask yourself what you are looking for before choosing a slot. By doing so, you are more likely to find a slot that both pays well and is right for you.
CONTRIBUTORS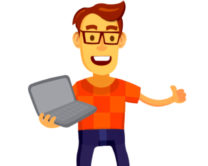 Greetings, I'm Stephen Cummings
Stephen Cummings is often referred to as 'The Oracle'. What he doesn't know about slot games isn't worth knowing. He's our genius slot machine analyst who spends most of his time reviewing new games & sites.