Expected Reading Time | 4 Minutes
Last Updated: November 20, 2023
Written by Stephen Cummings
Our slots analyst Stephen Cummings gives his insight and expertise into all things slots and in this article he discusses all of the different modern features you are likely to find in online slot games.
Modern online slot games can be rather complex, such is the technology behind them. Gone are the days of the simple fruity slot machines. Here are the days of exciting, high octane slots with features which create unpredictable gaming which can result in big payouts. Modern slot features are designed to make online slot machines more unpredictable, more interactive and more exhilarating.
In this SlotsHawk guide, I will talk you through several of the most common modern features which can be found within online slot machines. We have already written a guide discussing slot symbols and their definitions, but on this page, we will help you to understand the most up-to-date bonus features in online slots.
Modern Slot Features:
MODERN FEATURES OF ONLINE SLOTS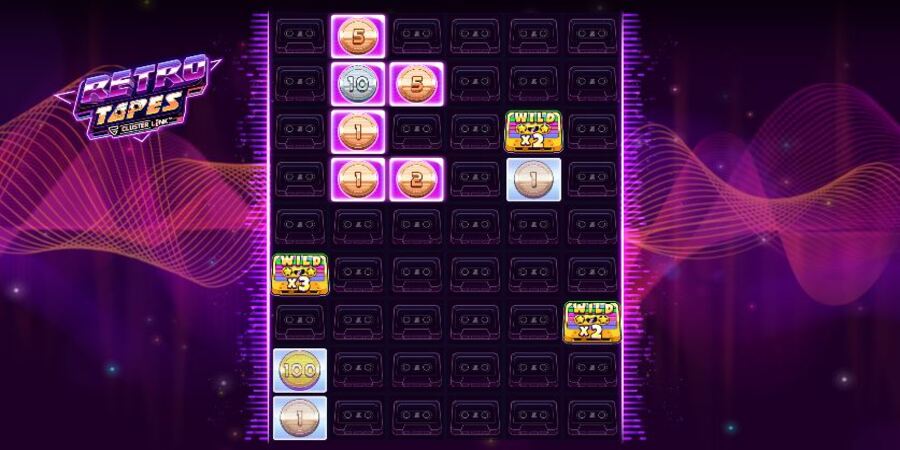 Almost all online slot games in 2023 will contain some sort of feature. The most common features include the likes of bonus games, free spins and multipliers. These features are pretty self explanatory. However, over the past decade or so, developers have created numerous slot features which have ensured slot games have become infinitely more exciting and in some case, more interactive.
CASCADING REELS
Introduced primarily by Megaways slot games, cascading reels (sometimes known as cascading symbols) pave the way for potentially unlimited wins. There are a few different types of cascading reels, but the basic premise is that when a win is triggered on the reels, the winning symbols will drop down the reels allowing for more symbols to cascade in from the top, creating the possibility of potentially unlimited wins.
Cascading reels can also be cascading wild symbols. Overall, cascading reels are an excellent feature within an online slot, as they can create plenty of winning opportunities. One of the best known online slot machines with cascading reels is Gonzo's Quest Megaways. In addition, cascading reels are easy to understand.
DUD SYMBOLS
Dud symbols work in a similar way to cascading reels. When these symbols feature on a slots reels, they have no value. However, if seven or more are landed, the symbols will disappear and will be replaced at random by other symbols. This ensures that even seemingly pointless symbols can suddenly turn into highly valuable ones which can generate wins.
Rat King by Push Gaming is one such slot which has the Dud symbols feature.
COIN SYMBOLS
There are plenty of slots which utilise coin symbols, but some of them will reward you if a certain amount of them are in view on the reels at the same time.
To take the slot Dino P.D. as an example, this game rewards the player with multipliers from 1x up to 1,000x when five or more Dino coin symbols land on the reels at the same time.
STICKY WILDS
The main function of a wild symbol is to substitute for other symbols in order to help make winning combinations. Sticky wild symbols will stick on the reels during several spins in order to ensure a winning combination becomes more likely to occur. In certain slots, sticky wild symbols can even substitute for scatter symbols, making it easier to trigger a slots bonus game.
A good example of a slot with sticky wilds is Wild Swarm. We recommend playing sots with the sticky wilds feature which also have other features which combine well with sticky wilds.
MYSTERY SYMBOLS
Mystery symbols, when they land on the reels, can combine with other symbols in order to create winning combinations. Mystery symbols can be rather frustrating. For example, if you land two scatter symbols on the reels and three mystery symbols, you would probably expect that at least one of the mystery symbols would turn into a scatter and activate the games bonus round. However, this is not always the case. Mystery symbols can turn into any symbols, and are more likely to simply be low paying symbols.
There are mystery symbols as well as a variety of other features in the popular slot game Razor Returns. Mystery symbols are a fairly common feature in modern slots.
RANDOM MUTIPLIERS
This is an easy one to work out. Random multipliers are awarded at random and can ensure that a win is triggered even without hitting any big winning symbols. There are plenty of different slot games which have random multipliers as a feature including Lucky Little Gods by Microgaming.
MODERN SLOT MECHANICS
Slot Mechanics:
CLUSTER PAYS
Cluster Pays is more of a slot mechanic in which pay lines differ from standard video slot games. In Cluster pays slots, payouts are triggered when matching symbols are clustered next to each other. Think of a game like Tetris where shapes disappear when they combine together, this is what a cluster pays slot is like.
SCATTER PAYS
Earn large payouts whenever scatter symbols land next to each other allows for double the fun. In Scatter pays slots, not only will you be rewarded with payouts for hitting scatter symbols, but hitting the same scatters should trigger the slots bonus round. A great example of a scatter pays slot is Rat King.
MEGAWAYS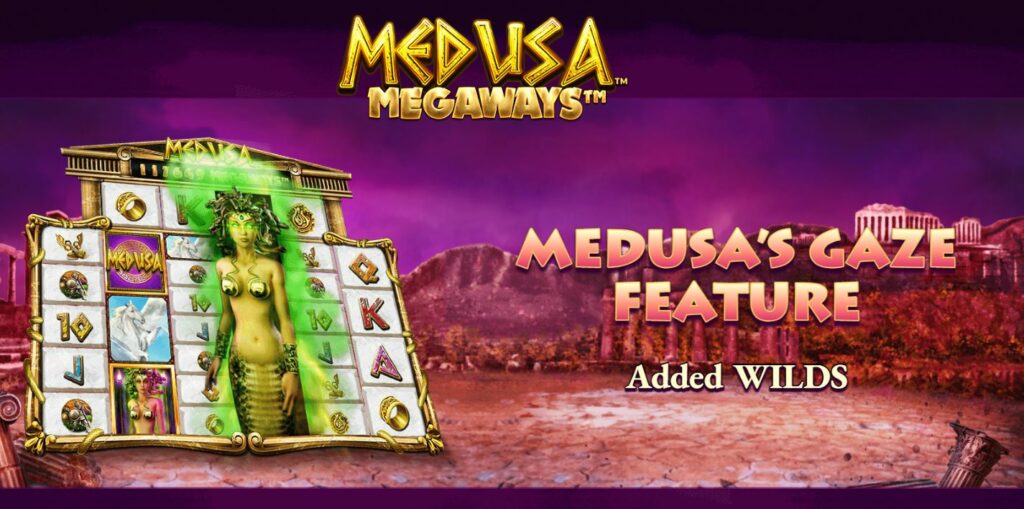 The Megaways mechanic was created in 2016 by Big Time Gaming and was without a doubt the biggest game changer for online slot games. Megaways allowed the potential for unlimited paylines as the reels on the games are adjustable. Whereas slots of the past would have between five and 50 paylines, slots with the Megaways mechanic are able to have up to 117,649 paylines.
In 2023, there are over 100 hundred Megaways slot games, from a variety of different slots developers.
SLOT THEMES AND DESIGN
An important feature of modern online slots are their themes and designs. We have written extensively on slot themes here at SlotsHawk, as a theme is such an important characteristic of any online slot machine. There are dozens of different slot themes, from space slots to anime themed slots. Some modern slots will try to create original themes, but many will copy the themes from popular and successful slots of the past.
Slot Themes and Design:
SLOT GRAPHICS
Newer players may be surprised by just how pleasing modern slot graphics are on the eye. Created in state of the art studios by expert developers, modern slots are characterised by how good they look, especially compared with the fruit machines of the past.
SLOT ANIMATION
Slot animations in 2023 are new and improved too. The mechanics and animations of modern slots work seamlessly with the rest of the features. So much so, that it is possible to play them using autoplay, where you can just sit back and relax whilst watching the reels spin automatically.
SLOT SOUND EFFECTS
Although it is possible to completely mute online slot machines, sound effects are an important aspect of all slot machines online. For example, most slot games will try use certain sounds to indicate when a huge win is close to being triggered.. Other games will use special music during bonus games and almost all games will use sound affects to make the experience of playing much greater.
RTP AND VOLATILITY
RTP (return to player) and volatility are important features of all online slots. Different slots will have different RTP percentages and the volatility of a slot can differ too.
RTP and Volatility:
RTP IN SLOTS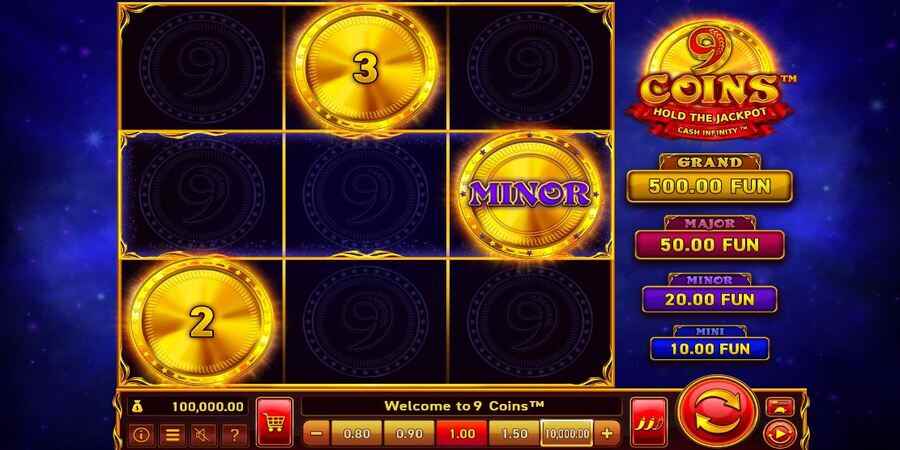 RTP stands for return to player and is the theoretical money which is won when playing a slot. Unsurprisingly, high RTP slots will allow you more chances of winning in the long run. To give you an example, 9 Coins slot has an RTP of 96.06%. This means that for every £100 spent on 9 Coins, the player will receive £96.06 in return. Online casinos are required by law to show the RTP of all their slots to players.
Of course, the RTP is just the theoretical number which is based upon millions of spins. In reality, payouts can be higher or lower.
SLOT VOLATILITY
Slot volatility is essentially how often a slot will trigger wins and how big those wins will be. Slots come in three volatility levels: High, medium and low. Slot volatility is also sometimes called slot variance.
HIGH VOLATILITY SLOTS
If a slot has a high volatility level, this means that they are very volatile. This essentially means that wins are not triggered very often, but when they do occur, the payouts are usually on the larger side. In 2023, the majority of new slots developed with high volatility.
We usually recommend high volatility slots to players which have a higher bank roll, as it is possible to play for up to 30 minutes without triggering many wins.
LOW VOLATILITY SLOTS
On the other end of the spectrum are slots with low volatility. These are the exact opposite of their high volatility cousins. Triggering wins is much more common with low volatility slots, the downside being that those same wins are likely to only reward small payouts.
SLOT PAYOUTS
Another hugely important feature of an online slot is its payout. Sometimes confused with RTP but actually entirely different, different slots have different payouts. The slots with the best payouts can pay up to 125,000 times the bet. All online casinos are required by law to showcase the maximum payout of all their slots.
RESPONSBILE GAMBLING
A feature of all online casinos in the UK, respsonbile gambling is a constant theme. There are different tools which casinos use to ensure that players always gamble responsibly and within their means.
Responsible Gambling:
SLOT LIMITS
It is acceptable to ask the casino for help to place limits on slots. Slot limits essentially limit the amount you can bet per spin on a slot game. As many slots have maximum limits of above £100, limiting yourself to a certain amount is recommended for safe gameplay.
SELF EXCLUSION
All UKGC licensed casinos abide by the self exclusion scheme. Players can self exclude themselves from playing at all UKGC casinos. This can literally be a lifeline for players who have a problem with gambling. Players can self exclude for any amount of time they wish, be it several days, weeks, months or years.
RESPONSBILE SLOT GAMING
A feature of online slot gaming is playing responsibly. Modern slots can be addictive, so it is important that players have the means to stay safe when playing.
SLOT REVIEWS AND RECOMMENDATIONS
There are literally thousands of different online slot games, so finding the best ones can be a little tricky, not to mention time consuming. In addition, the best is difficult to define, as one player might regard a slot with a fun theme as the best, whilst another may see a slot with a mediocre theme but a high RTP as the best.
However, there are certainly some slots which are extremely popular with the majority of players, so it would make sense to play such games.
Slot Reviews and Recommendations:
BEST SLOT GAMES
Based on RTP, max payouts, theme, features and our humble opinion, we have ranked what we believe to be the best 10 slot games playable in the UK in 2023.
SLOT REVIEWS
In order to find the right slot game, we recommend reading slot game reviews so that you can research which slots may best appeal to you. There are plenty of reviews of individual slot games, they really are not difficult to find. Slot reviews will tell you everything you need to know about the game, including the features.
TOP CASINOS FOR SLOTS
There are hundreds of online casinos in the UK alone, all of which have games libraries of different games. The majority of online casinos will stock the slot games from dozens of different developers. Specialist online slot sites can have libraries with well-over 1,000 different slot games, whilst new slot sites will be more likely to have newly released games.
NEW SLOT RELEASES
New online slots are released on a daily basis. This is fantastic news for slots players as it means there is a seemingly never ending stream of games to play. Another advantage is that developers are constantly looking to create new slot mechanics and features, as they look to usher in a new generation of excellent games.
New slot releases are more likely to come with the most modern features.
CONTRIBUTORS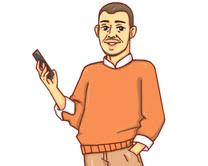 Greetings, I'm Stephen Cummings
Stephen Cummings is often referred to as 'The Oracle'. What he doesn't know about slot games isn't worth knowing. He's our genius slot machine analyst who spends most of his time reviewing new games & sites.
Slots analyst since 2020