Home » Slot Games »
NOLIMIT CITY SLOTS
Are you looking to play NoLimit City slots? Or are you looking for casinos offering NoLimit City slots? Or do you simply want to find a list with the best NoLimit City slot games to date?
SlotsHawk has you covered. In this article, our slots analyst Stephen Cummings will recommend to you his picks for when it comes to NoLimit City – or as he likes to refer to them – the kings of high volatility slots.
BEST NOLIMIT CITY SLOTS 2023
Find the best NoLimit City slots for 2023 in our list below. The slot games are listed in descending order, starting with the highest rated option first.
Our main ranking factors are a high RTP, max payouts and overall enjoyment of the theme and graphics of the slot. Without further ado, lets dive into it.
1. PUNK ROCKER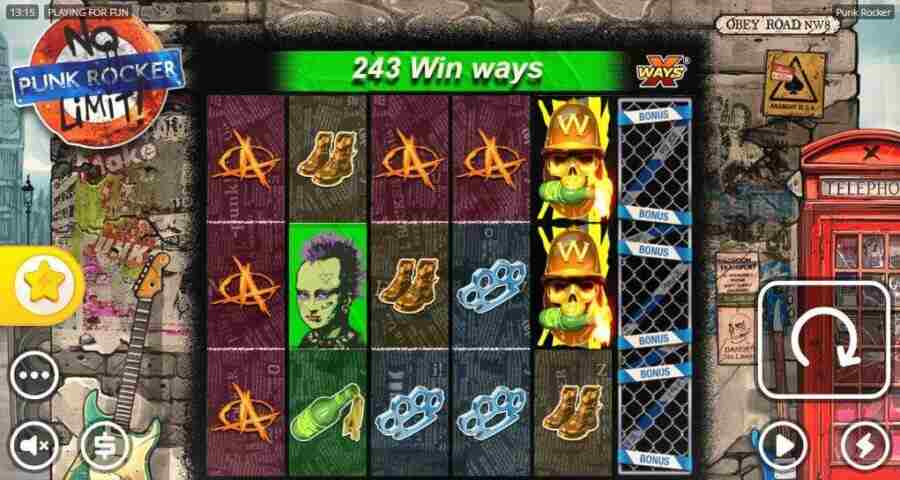 RTP: 96.01%
Maximum win: 15,072x your bet
Ways to win: 46,656
Theme rating: 5/5
Overall score: 5/5
Punk Rocker is our favorite slot machine from NoLimit City. Released in early 2020, it qualifies as one of the best slots of the year – all game providers and slots categories included.
The theme is unique, and the action is intense.
You can win up to 15,072x your original bet on this video slot, and it includes popular bonus features such as free spins, respins and multipliers.
If you want to know more about this slot machine, read our Punk Rocker slot review.
Play at: Yako Casino
2. DRAGON TRIBE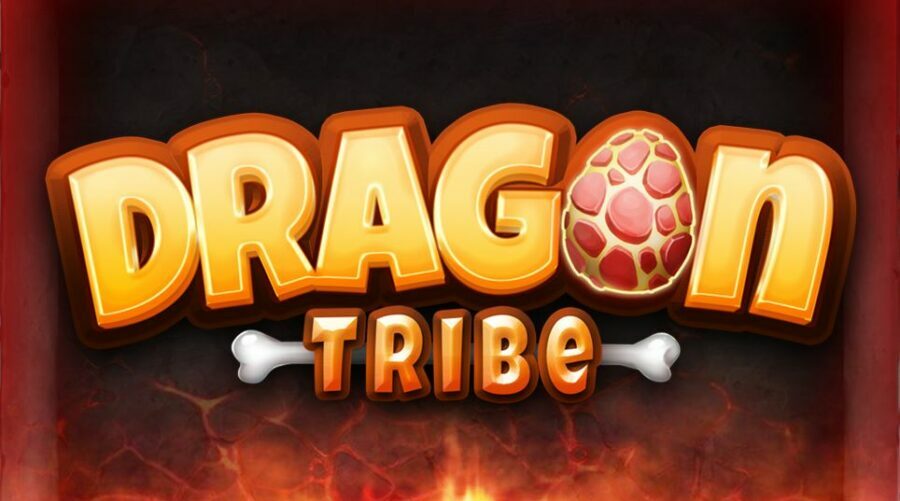 RTP: 96.07%
Maximum win: 27,000x your bet
Ways to win: 20,736
Theme rating: 4/5
Overall score: 5/5
It was a close race between Dragon Tribe and Punk Rocker for the first and second spot.
They offer more or less an identical RTP and while Dragon Tribe's max payout potential is higher, Punk Rocker offers more ways to win and a unique slots theme.
Not that Dragon Tribe's theme is bad, overall it is still way above average.
Add a fun bonus game with wilds which gets more exciting and intense for every dragon unlocked, and you have yourself a highly entertaining slot machine.
Play at: All British Casino
3. TOMBSTONE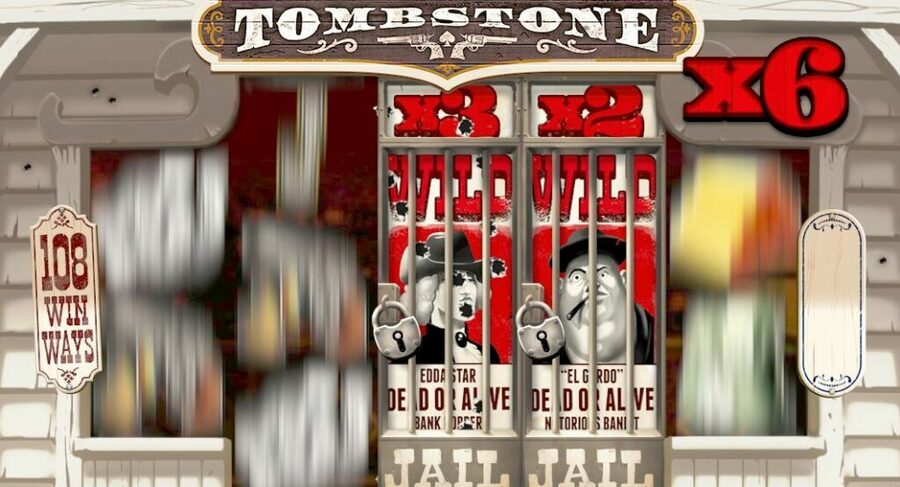 RTP: 96.19%
Maximum win: 11,456x your bet
Ways to win: 108
Theme rating: 4.5/5
Overall score: 4.5/5
With a stunning wild west theme, Tombstone slot takes you on a thrilling adventure with extreme volatility. This slot has potential for big wins – especially when the bounty spins pays off.
The RTP of Tombstone is slightly higher than Punk Rocker and Dragon Tribe, but it does not have as many ways to win. However, when you do hit a winning spin, it is often bigger, even if the max-payout is a bit lower.
The highlight of Tombstone is the bonus game. It is here where you can receive the bounty spins.
If you like wild west themed slots, and want to play a high volatility slot with great graphics, then you are sure to love Tombstone.
Play at: Hyper Casino
4. HARLEQUIN CARNIVAL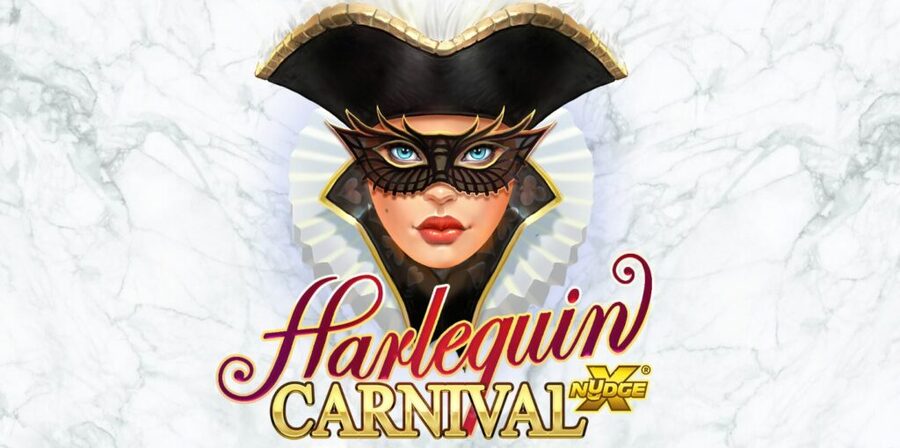 RTP: 96.14%
Maximum win: 5,861x your bet
Ways to win: 20
Theme rating: 5/5
Overall score: 4/5
Harlequin Carnival is another new slot from NoLimit City. It was released just in time for the 2020 Carnival season, and it offers an elegant masquerade theme with potential for big wins.
This video slot has everything a modern slot machine should have including, wilds with respins, progressive multipliers and free spins.
Be prepared though, just like most slot games from NoLimit City it has an extremely high volatility.
Play at: Pub Casino
5. DEADWOOD XNUDGE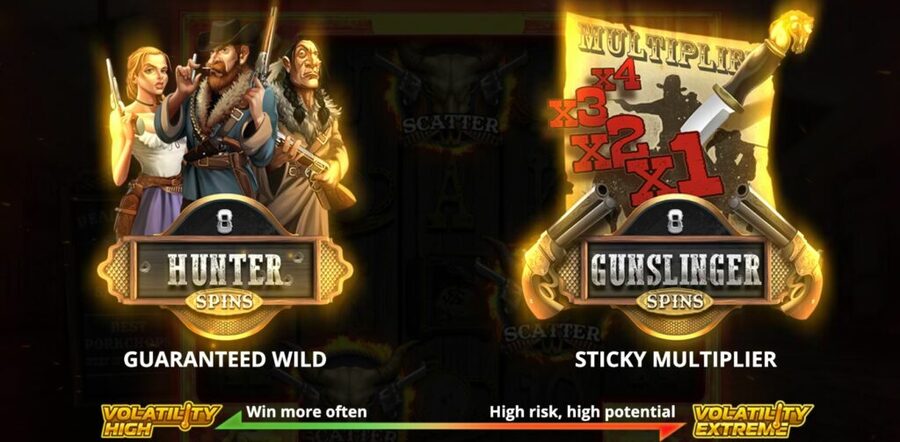 RTP: 96.03%
Maximum win: 13,950x your bet
Ways to win: 576
Theme rating: 4/5
Overall score: 4/5
Deadwood xNudge is similar to Tombstone. They both have a wild west theme, and they both offer potential for big wins.
The biggest difference between the games is the reel design.
Deadwood xNudge have a 3+4+4+4+3 reel design while Tombstone have a 2+3+3+3 reel design.
If you are a high roller you will enjoy this game particularly. Deadwood xNudge has the most expensive bonus buy feature off all NoLimit City games – along with an extremely high variance.
Play at: Race Casino
6. EVIL GOBLINS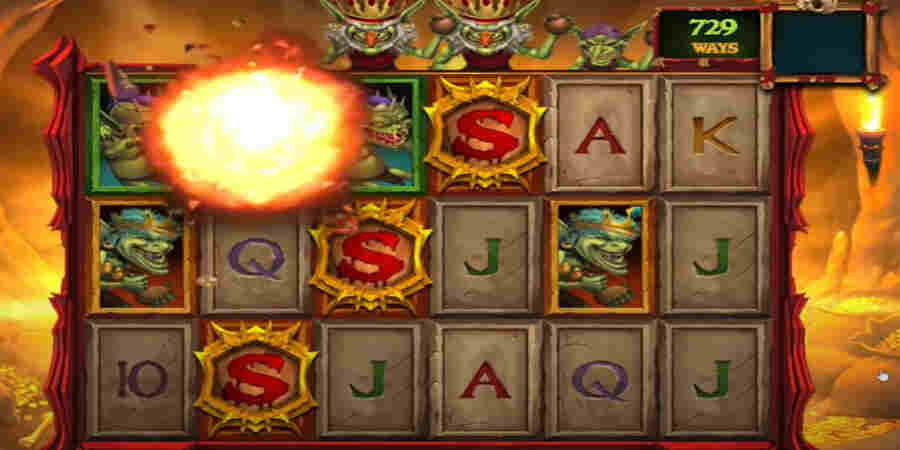 RTP: 96.14%
Maximum win: 31,969x your bet
Ways to win: 729
Theme rating: 4/5
Overall score: 4/5
Evil Goblins is a brand new online slot released by NoLimit City in October 2021. This high volatility slot offers a huge potential payout rate as well as a host of fantastic slot features.
Cascading reels are one of the top features and with a hit rate of over 40%, Evil Goblins offers plenty of opportunity for big wins.
Play at: Fun Casino
7. EL PASO GUNFIGHT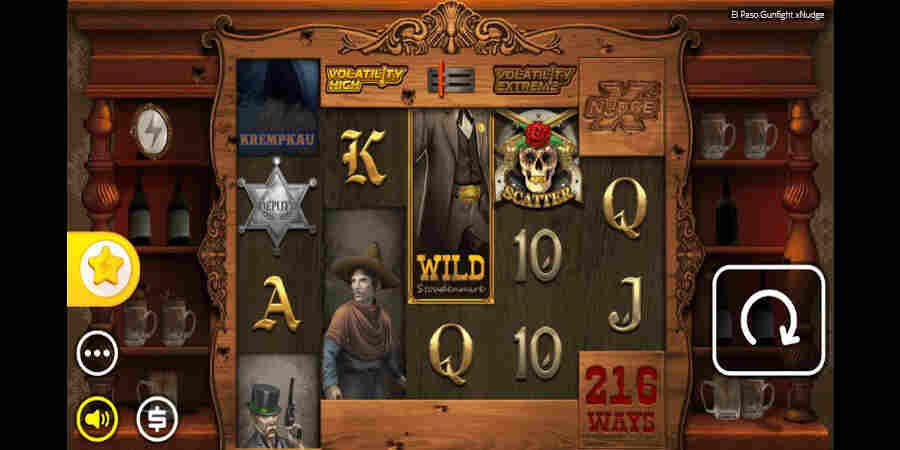 RTP: 96.05%
Maximum win: 44,440x your bet
Ways to win: 43,334
Theme rating: 5/5
Overall score: 4/5
EL Paso Gunfight is a fun and thrilling slot released last year by NoLimit City. The soundtrack and graphics are both phenomenal and there are plenty of great features to play through.
Our favourite aspect of this slot however is the high payout potential of 44,440x your bet! Mix this in with the slots extreme volatility and hit frequency of 28.48%, and you have a winning NoLimit City slot.
Play at: Yako Casino
WHERE CAN I PLAY NOLIMIT CITY SLOTS?
You can play NoLimit City slots at plenty of UK casinos. Below we have listed some of the best NoLimit City slot sites.
For more options, check out our list of best uk slot sites or signup via one of the best payout online casinos.
NEW NOLIMIT CITY SLOTS
NoLimit City are constantly developing and releasing brand new slots. Their latest hit is Punk Toilet, which has 81 paylines and a wild bonus game.
As such, be sure to check back to our NoLimit City slots guide frequently, as we will list all of the newest slots from NoLimit City as soon as they are released.
Find the list of new slots from NoLimit City below:
NOLIMIT CITY SLOTS REVIEW
NoLimit City might not be the most well-known game provider, but they are certainly up there and competing with the giants.
With more than 10 years of experience developing casino games, and an extensive slots catalogue, this Swedish based gaming company offers quality slot themes, superb graphics and fun bonus features.
High rollers tend to love NoLimit City slots due to their extreme volatility and potential for big wins.
Taking all aspects into consideration, SlotsHawk can without a doubt recommend NoLimit City Slots.
CONTRIBUTORS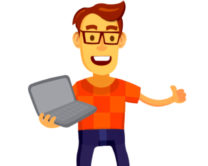 Greetings, I'm Stephen Cummings
Stephen Cummings is often referred to as 'The Oracle'. What he doesn't know about slot games isn't worth knowing. He's our genius slot machine analyst who spends most of his time reviewing new games & sites.
Slots analyst since 2020