Home » Slot Games »
BIG TIME GAMING SLOTS
Founded in 2011, Big Time Gaming is an Australian company that develops slots and casino games. BTG produces several types of slots, but they are most famous for their Megaways slot games. Invented in 2016, Megaways completely changed the landscape of online slots. From hundreds, or at most a few thousand ways to win, players could now win in 117,649 ways or more.
In 2023, Big Time Gaming has upgraded their game selection and they now offer an array of slots with different themes, mechanics and payouts. In this article, we will introduce you to the best Big Time Gaming slots along with recommendations on where you can play them. We will also check out some of the latest Big Time Gaming slots.
BEST BIG TIME GAMING SLOTS 2023
Find a list of the best Big Time Gaming slot games for 2023 below. The slots are ranked in descending order, starting with the highest rated game first.
Important factors that determine the overall rating of the slot games are RTP, payouts and entertainment value.
1. RASPUTIN MEGAWAYS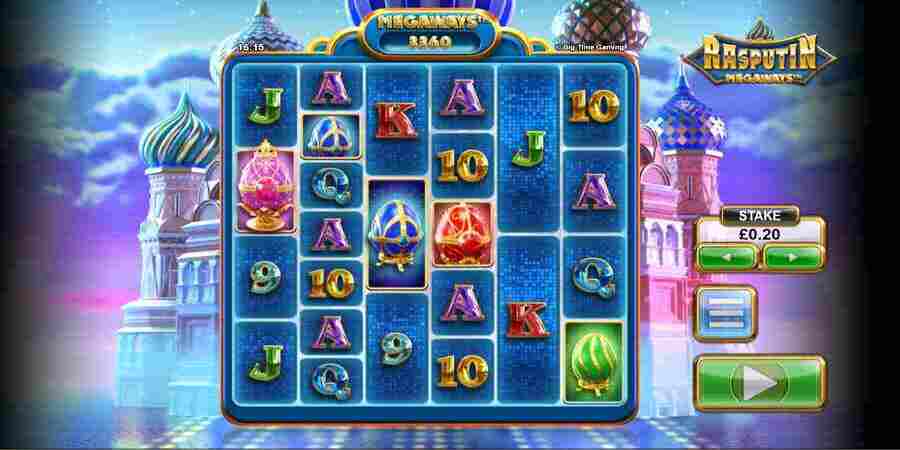 RTP: 96.68%
Maximum payout: 68,180x your bet
Min/Max bet: £0.20 – £8
Release date: December 12, 2022
Rating: 5/5
Rasputin Megaways is our favourite Big Time Gaming slot thanks to a combination of factors. Firstly, as you would expect from a new slot game, it comes with several modern features and sharp graphics.
Secondly, if you are the type of player who likes to chase big wins you will be pleased to know that Rasputin Megaways is the BTG slot that offers the largest payouts. However, it is its bonus game you want to reach to have a chance at the biggest payouts. While the base game "only" allows you to win up to 3,200x your bet, the bonus rounds give you the opportunity to win up to 68,180x your bet!
On top of all this, Rasputin Megaways has a high RTP of 96.68% and you can win in almost 3 million different ways.
More info: Rasputin Megaways Slot Review
Play at: Skol Casino
2. CHOCOLATES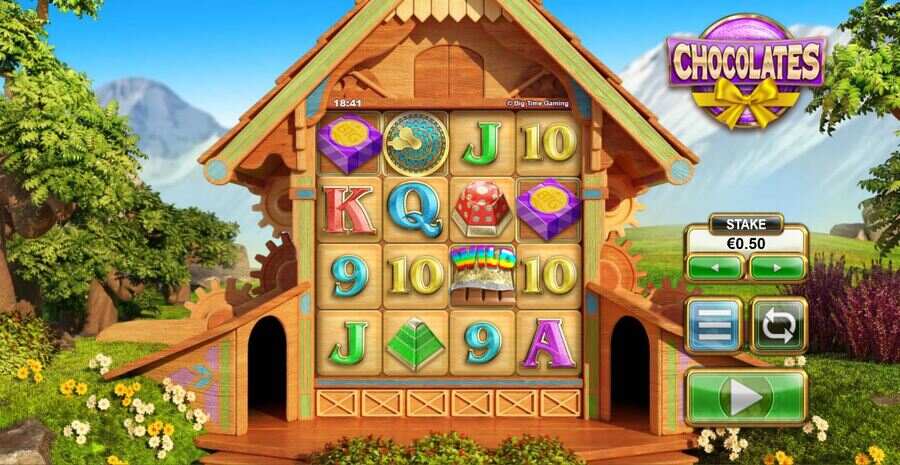 RTP: 96.60%
Maximum payout: 65,536x your bet
Min/Max bet: £0.10 – £20
Release date: October 12, 2020
Rating: 5/5
Another slot where you have the chance to win big. In fact, Chocolates ranks sixth in our guide to the best paying slots thanks to its payout potential of up to 65,536x the bet. Add to that a pretty decent RTP and the slot already covers two things we like to see.
In terms of entertainment value, we had a lot of fun playing Chocolates. It is a video slot that has some really interesting features. The ones we found most exciting were the free spins rounds and the 'Chocolate Boxes' feature as this is where many of the big prizes are found.
More info: Chocolates Slot Review
Play at: PlayOJO Casino
3. EXTRA CHILLI MEGAWAYS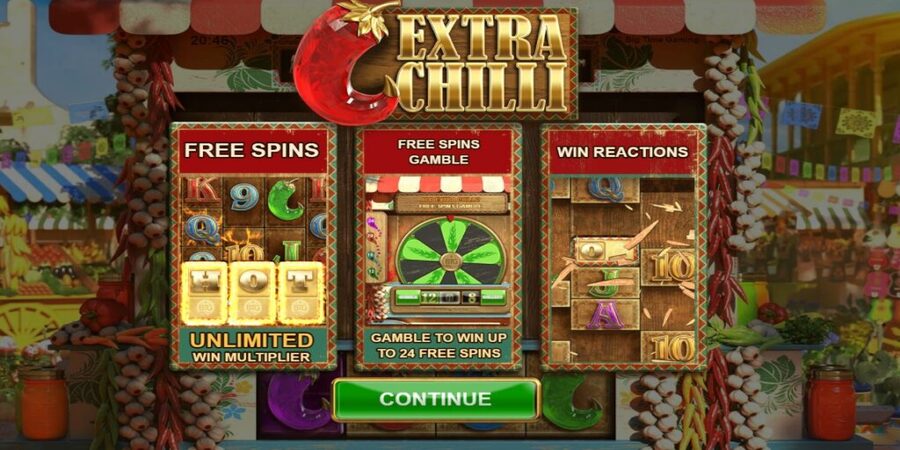 RTP: 96.19%
Maximum payout: 20,000x your bet
Min/Max bet: £0.20 – £40
Release date: April 4, 2018
Rating: 5/5
A classic Megaways slot with high volatility and 117,649 ways to win. When we tested Extra Chilli Megaways we especially liked the theme which we found unique compared to other slots.
You can enjoy many different features in Extra Chilli Megaways such as free spins, bonus games and multipliers to name a few. Furthermore, with unlimited win multipliers you have the chance to quickly boost your winnings.
More info: Extra Chilli Megaways
Play at: Playzee Casino
4. BONANZA MEGAWAYS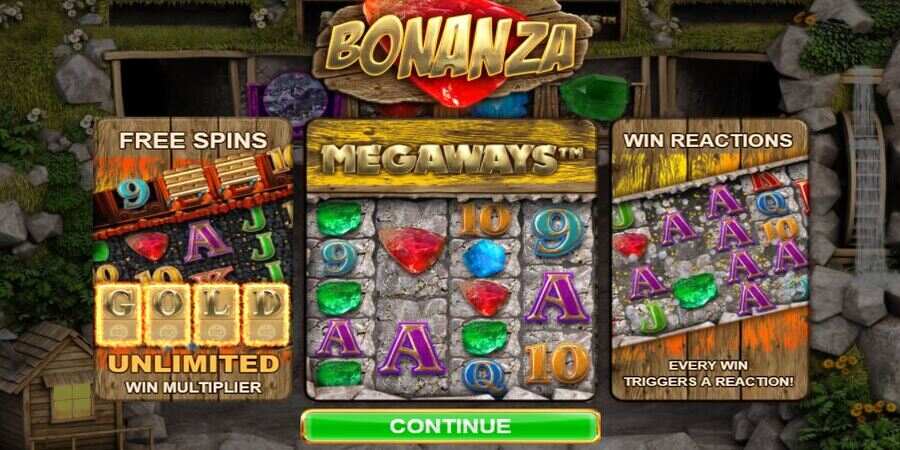 RTP: 96.00%
Maximum payout: 26,000x your bet
Min/Max bet: £0.20 – £20
Release date: December 7, 2016
Rating: 4.5/5
Bonanza Megaways is from the early era of slots that were developed with the Megaways engine.
When Bonanza Megaways was released it went a little bit under the radar at first, but once the streaming community started playing it its popularity went through the roof. It is easy to see why. While regular video slots at the time offered a few thousand paylines at best, Bonanza Megaways had over 100,000. The high variance and potential for big wins also offered players tons of excitement.
Today, there are newer Megaways games to play, but Bonanza Megaways is a classic and a trendsetter, and it still holds its own against more modern slots.
More info: Bonanza Megaways Slot Review
Play at: Casumo Casino
5. WHITE RABBIT MEGAWAYS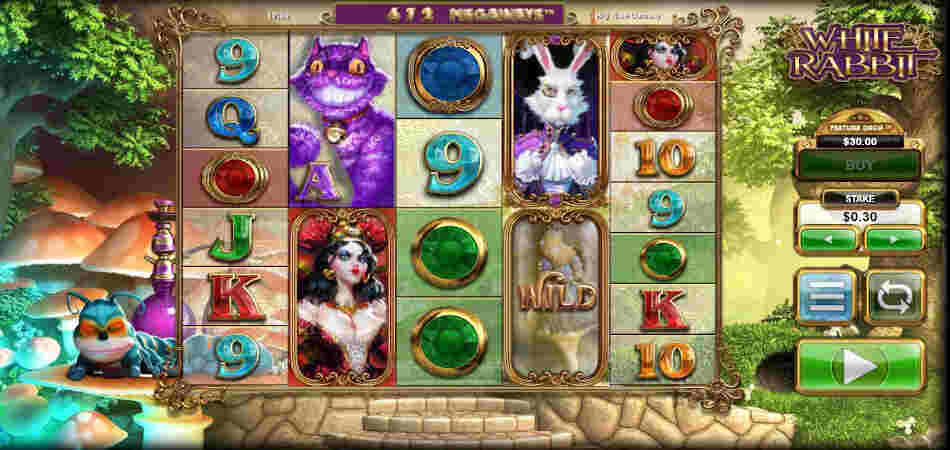 RTP: 97.77%
Maximum payout: 13,000x your bet
Min/Max bet: £0.10 – £20
Release date: November 8, 2017
Rating: 4/5
White Rabbit Megaways is the slot with the best RTP from Big Time Gaming, and here at SlotsHawk it is also ranked 10th among the highest RTP online slots in 2023.
When playing White Rabbit Megaways you can win up to 13,000x your bet, which is perfectly fine for a Megaways slot game. On top of this, you can enjoy many great features. Our favourite feature is "Down the Rabbit Hole" where you have the chance to win up to 75 free spins.
More info: White Rabbit Megaways Slot Review
Play at: Hyper Casino
6. STAR CLUSTERS MEGACLUSTERS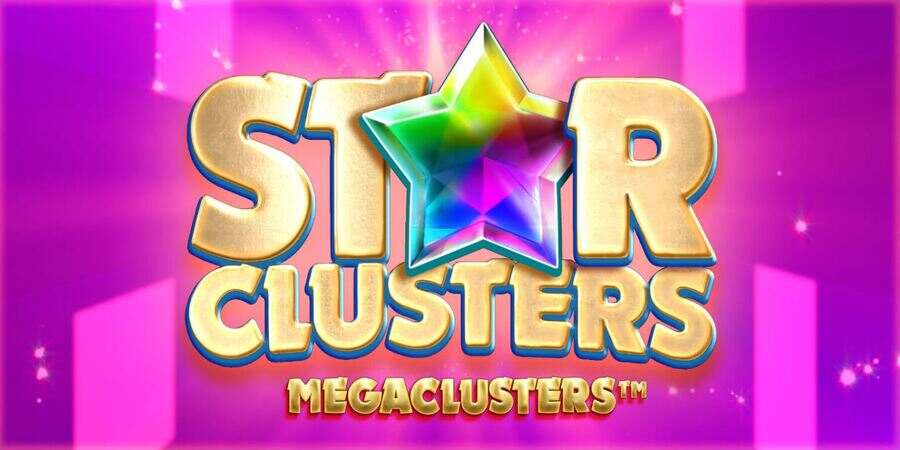 RTP: 96.53%
Maximum payout: 23,960x your bet
Min/Max bet: £0.20 – £20
Release date: June 24, 2020
Rating: 4/5
Star Clusters Megaclusters is a slot machine that is very similar to Starburst in terms of its theme and graphics. However, the gameplay is completely different. This is a cluster pays slot, which means there are no paylines. Instead, you win when matching symbols cluster together.
Just like a standard video slot Star Clusters Megaclusters has features such as wilds, scatters and multipliers. The main reason to play this slot is its RTP, but it is also a great game for beginners as it is easy to play and learn.
More info: Star Clusters Megaclusters Slot Review
Play at: Slotnite Casino
7. CYBERSLOT MEGACLUSTERS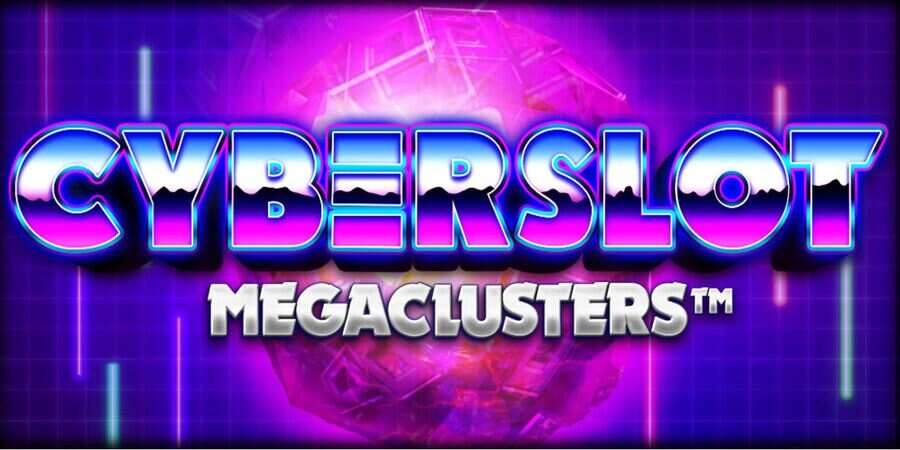 RTP: 96.28%
Maximum payout: 23,960x your bet
Min/Max bet: £0.20 – £20
Release date: December 14, 2020
Rating: 4/5
The second Megaclusters slot on our list. What makes Cyberslot Megaclusters stand out is its original theme and graphics. It is complemented by a cool electronic 80s riff which gives a pleasant gaming experience.
The RTP of this slot is a bit above average, which we like to see. What lowers the score slightly for Cyberslot Megaclusters is the lack of features, but the potential for payouts of over 20,000x the bet makes up for it.
More info: Cyberslot Megaclusters Slot Review
Play at: All British Casino
WHERE CAN I PLAY BIG TIME GAMING SLOTS?
You can play Big Time Gaming slots at online casinos that have been authorised by BTG to do so. You can also play BTG slots at casinos that offer games from Relax Gaming and Scientific Games as they distribute them.
Below we have picked out some of the best Big Time Gaming slot sites for UK players. What they all have in common is that they offer a solid selection of BTG slots.
NEW BIG TIME GAMING SLOTS
Big Time Gaming is an active slot studio that produces new games every year. One of their latest slot releases is Over the Moon, which is a space-themed slot. In typical Megaways fashion, it comes with high volatility and 117,649 paylines.
You can always count on Big Time Gaming to create new slots regularly, so keep an eye on our BTG slots guide to see when they are released.
Here is a list of new BTG slots for 2023:
MORE ABOUT BIG TIME GAMING MEGAWAYS
Megaways is what put Big Time Gaming on the map. But what exactly are Megaways slots? Are they better to play than regular video slots? And is it only Big Time Gaming that produces Megaways games? Let us explain.
So, Megaways slots are slot machines that use the Megaways mechanic. Invented by Big Time Gaming, this mechanic changes the game as it can randomly modify the reels by changing the number of symbols that appear on the reels at any given spin. This creates many more opportunities to win compared to traditional slots.
It is worth noting that while a typical video slot has 3-5 reels, 3 rows and up to 243 paylines, a typical Megaways slot has 6 reels, 2-7 rows and 117,649 different ways to win. Note that these are average numbers, and in both cases they can go both higher and lower, but they give a decent indication of what to expect.
So are Megaways slots better to play? Not necessarily. Let us clarify what we mean by that. What determines how good a slot is are things like RTP, payouts, features, themes and entertainment value among other things. Slots using the Megaways game engine can perform both better and worse than regular slots in these areas. So no, Megaways slots are not always better, they can be, but it is not the Megaways format that determines this. They are definitely different though, so it is more a question of what you like.
In 2023, it is no longer just Big Time Gaming that offers Megaways. Although they invented the game concept, they now allow other slot developers to use it when making their own online slot games. Microgaming, Netent, Red Tiger Gaming, Blueprint Gaming and Pragmatic Play are examples of other developers that create Megaways slots. If you are interested in learning more about Megaways and getting help identifying the best games, you can read our Megaways slots guide.
BIG TIME GAMING REVIEW
Out of all slot developers, we cannot think of any which has had a bigger impact than Big Time Gaming in the last 10 years. Thanks to Megaways, BTG has revolutionised online slots. Of course, they create other types of slots too, but they have not had the same huge impact, and it shows. The vast majority of our favourite Big Time Gaming slots are precisely the Megaways variants, as you can see in our ranking list (with a few exceptions).
As a company, BTG has over 10 years of experience in the industry and is owned by one of the largest iGaming companies in Evolution Gaming. They hold several licences, including one from the UK Gambling Commission. We therefore rate BTG slot games as very safe.
In terms of RTP levels, their slots are in line with the average or just above, which we like to see. Big Time Gaming also has some slot games with high RTP such as White Rabbit Megaways (97.77%), Rasputin Megaways (96.68%) and Chocolates (96.60%).
The volatility and payouts of Big Time Gaming slots are usually really high, so they tend to suit players who prefer tons of action.
When it comes to graphics, originality and gaming experience, Big Time Gaming is at the forefront as they constantly strive to innovate. This means that BTG slots always feel new and fresh, and you can expect to find their games at many new slot sites in 2023.
In our opinion, Big Time Gaming is one of the hottest slot providers on the market right now, and we feel excited to recommend them.
CONTRIBUTORS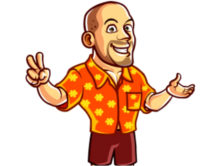 Greetings, I'm Jean Prince
Jean Prince, also known as 'The Hawk' in our newsroom is the editor in chief at SlotsHawk.com. He always keeps a hawk eye on the slots market and never lets anything important slip out of his sight.
Editor in Chief since 2020