By Jon Bryan | Expected reading time 3 mins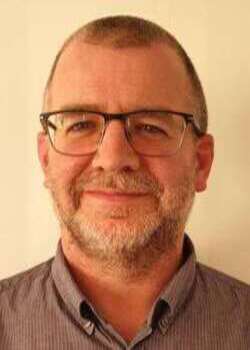 Writing for SlotsHawk.com, gambling writer Jon Bryan considers what the future holds for gamblers and the gambling industry (and everyone else!) as we still await the outcome of the government review.
"The longer things are delayed, the less likely they are to happen when you expect."
This was Dan Waugh's warning about the Gambling Review when he was interviewed by Nick Luck earlier this year.
Since then, we have had a change in the Minister responsible for overseeing gambling regulation, as well as a new Culture Secretary, a new Prime Minister, and a complete overhaul of the Cabinet team around the PM. What this means for legislative change in gambling has been the cause of much speculation.
NOT TOP OF THE AGENDA
We all know that the new Prime Minister has got other things on her mind – gambling regulation is not top of her agenda. First thoughts about what a Truss Premiership might mean was all about tax cuts and de regulation, freeing business from certain restrictions, but making sure other restrictions (for example on industrial action by trade unions) were strengthened. The dominant view last month seemed to be that any
changes to gambling regulation would at the very least be watered down, and possibly ditched all together. Tighter controls on gambling, argued Jessica Elgot, the Guardian's Chief political correspondent would be 'the kind of regulatory reform that Truss is keen to avoid burdening businesses with.' This then prompted speculation that the Gambling White Paper would be shelved for some time to come.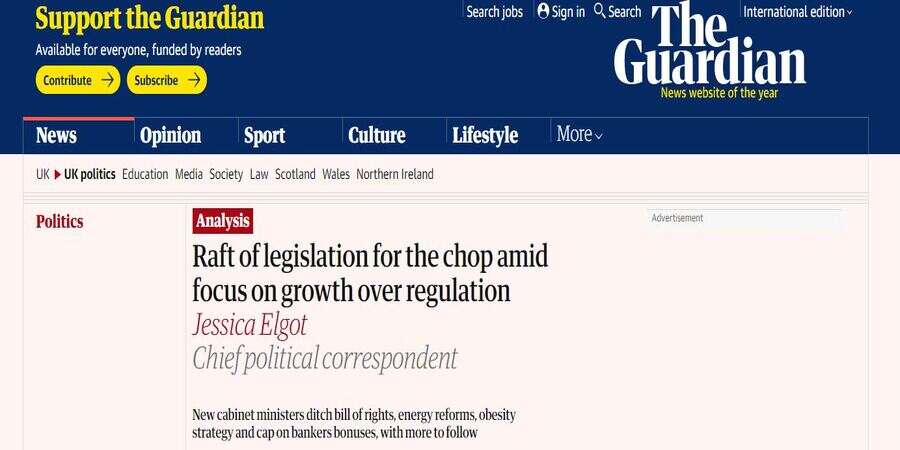 This would certainly fit in with the new PM's previous voting on gambling regulation, which is described by TheyWorkForYou as: 'consistently voted against greater regulation of gambling'. However, Elgot made the point in her article that scrapping the White Paper (which had been completed by the previous Gambling Minister and handed in to Number 10) may well cause something of 'an outcry'. One obvious reason is that the champion of those reforms, Chris Philp, was promoted to chief secretary to the Treasury when Liz Truss became Prime Minister.
BREAKING A MANIFESTO COMMITMENT?
There has been a bit of chatter about whether the Conservative Party gave a manifesto commitment to introduce new gambling regulation, and that not doing so would be breaking it. I am all in favour of holding
politicians to account on the clear promises they give to the electorate, especially when they are given prior to being voted in. However, doing nothing wouldn't really be breaking any promises, as far as I can see. I have previously reviewed what the main parties were all committed to on gambling legislation in their manifestos with the Conservatives promising the following:
"We will review it, with a particular focus on tackling issues around loot boxes and credit card misuse."
If anyone wanted to take them to task for failing to deliver what they promised, it is arguable they have already done what they set out to do. The government outcome to the review on loot boxes was published earlier in the year, and the use of credit cards for gambling was prohibited more than two years ago.
Having said that, it is clear that if this Conservative government were to do nothing further, the gambling review would always be seen as unfinished business. It would be a pretty safe bet that the Labour Party
would give a manifesto commitment for changing the Gambling Act 2005. As in the last election, they would also be very likely to spell out some specific policies for implementation. Labour MP, Carolyn Harris, has
already spelt out some of these over the last week.
SILENCE BREEDS SPECULATION
The lack of anything happening often brings rumours, and social media doesn't always help. One totally un-evidenced quote said that the gambling white paper 'is scrapped' and further claimed that there 'won't be a gambling review till early 2025'. Coupled with some journalists speculating, or saying the gambling act review was a '2019 manifesto commitment', this has just created gossip and (in some cases) a build-up of resentment and intrigue, and even generated some conspiratorial ideas. One consumer advocate group said that the Labour Party's silence on the matter was due to who sponsored one of their karaoke nights which seems a little far-fetched, to say the least.
The editor-at-large of The Jewish Chronicle, Stephen Pollard, tweeted a similar line to Jessica Elgot about the Prime Minister 'dumping' gambling reforms. However, most commentary like this seemed to come from the
original story in The Guardian, which itself has little direct evidence and detail.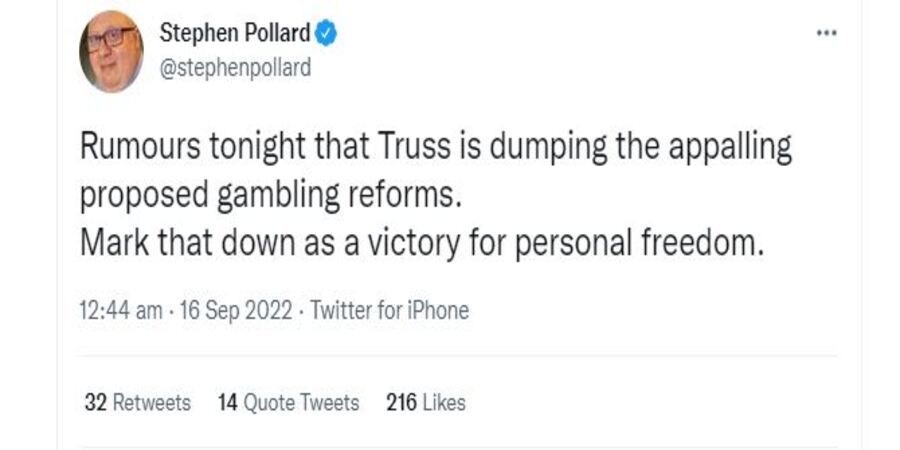 WE HAVE ALREADY SEEN CHANGES
Whilst we await to see whether we get a Gambling White Paper with proposals for specific reforms, this whole process has undoubtedly influenced the debate around gambling, the individual, and the operations
of a number of gambling companies. In many ways, we are better off because of this. Having discussions and disagreements is certainly preferable to having no debate at all, however tempting it is for those of us who are worried about what might be coming. Dan Waugh (Regulus Partners) made an important point about 'the benefit of public and parliamentary scrutiny and due process' when rumours first surfaced that Truss was going to scrap proposed new legislation. The benefits of discussing those themes which have emerged
in the recent debate on gambling, far outweigh any benefit of keeping that discussion under wraps.
Some of these themes I have written about in more detail in a forthcoming publication Risking it all: the freedom to gamble, including looking at debates around the normalisation of gambling, advertising and
affordability checks. For those who enjoy online slots games – or any form of gambling – these debates are important to engage in if we are to stand up for the ordinary punter. Failure to speak up for the rights of gamblers, and against some of the proposals that have been discussed throughout this gambling review, could pave the way for legislation that will have a negative impact on everyone. Whatever happens in parliament and proposed new legislation, that debate about gambling will continue. The likelihood is it will be dominated by a narrative which sees increased restrictions and limitations as necessary, regardless of what impact their introduction might have on all of us. While that narrative is still there, the point is to change it.
Jon Bryan is a Gambling Writer and Poker Player. He is speaking about gambling and gambling regulation at the Battle of Ideas in London on Saturday 15 October 2022. For more information, regarding the event, just click here.
Follow him on Twitter: @JonBryanPoker