By Jon Bryan | Expected reading time 4 mins
Last Updated: October 29, 2023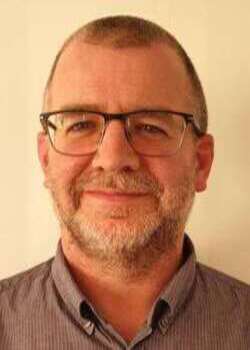 Writing for SlotsHawk, gambling writer Jon Bryan takes a further look at some discussions and data about online gambling.
I've recently spoken at various events discussing the debate about gambling in the UK, as we continue to await an announcement about the government's review. Some of the contributions from those attending have been along the lines of: 'Things are different now that people can bet online.'
Given some obvious changes in society and technology, often spurred on by Covid Lockdowns, this is a fairly understandable statement for people to make. The government has also helped to popularise this idea as they speak about the need for a review of gambling because the existing legislation was 'analogue law in a digital age'.
Articles like this one on the BBC website which say that you can have a 'casino in your pocket' if you have a smartphone, feed into the narrative that technology has dramatically changed the nature of gambling. A constant in the discussion about online gambling is the inference that the shift to digital is, by its very nature, one that is negative. I don't agree with that. Having written about this previously, I wanted to take a look at some of the recent data about gambling to find out what it tells us, especially as both the government and the industry talk about the need to be 'evidence-led'.
WHAT DO WE KNOW ABOUT GAMBLING? ONLINE AND IN-PERSON?
A recent article on the Gambling Commission website provides us with some useful information, from which I quote directly:
Today approximately 15 million people gamble on products licensed under the Gambling Act 2005 in Great Britain, around the same number of people who have visited a museum or gallery in person at least once in the last year'.

'The overall number of people gambling, and the associated Gross Gambling Yield (GGY) had been relatively static up until the start of the Covid-19 pandemic in 2020.'

'Since Covid-19 restrictions were lifted in 2021 and products and opportunities to gamble are available to consumers again, the overall percentage of the adult population who gamble remains lower than it was pre Covid-19 (28 percent).'

'The movement of consumers to online has been a gradual and consistent trend which continued through the pandemic, but spend appears to have increased more quickly than the increase in consumers. The biggest change in the gambling landscape is a shift to online play, reflecting our lifestyles in general.'

'In September 2022, (we) … saw the proportion of adults gambling online (18 percent) equal the proportion of people gambling in person (18 percent) – whereas five years before in person rates were approximately double online participation rates.'

'Despite the increase, the online gambling participation rate has not yet reached the level of in person participation before the pandemic, which was 24.4 percent in 2019.'
(All data from the Gambling Commission.)
There can be a tendency to ignore or misinterpret much of the evidence which is collected for us by government bodies, and it is important to look at some of the basics, which the Gambling Commission data does.
One thing that we can see for certain is that the shift to online gambling has been a gradual one, spurred on by the pandemic. In addition, we can note that gambling activities in the UK regulated sector have not quite returned to pre-pandemic levels. It also shows us that gambling (both online and in-person) is not about to disappear from the range of activities that adults engage in. In spite of all of the restrictions which have taken place over the last three years, wanting to have a bet continues to be a theme of life today for a significant number of people.
NO OVERALL RISE IN GAMBLING PARTICIPATION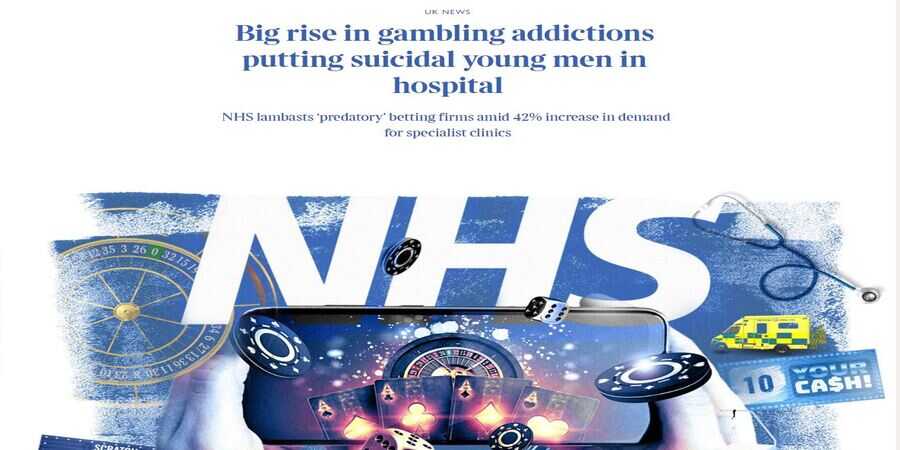 There is another aspect of the data that deserves commenting on, which has also been pointed out recently by Sarah Gardner, Deputy CEO of the Gambling Commission. Whilst much media commentary seems to imply that there has been an explosion in gambling participation, Gardner points out that there 'definitively' has not been.
This is important, as the rate of gambling participation has changed very little over recent years, a point which tends not to come across in much of the narrative espoused by politicians, commentators, and the media. This one-sided commentary doesn't only appear in what we might call the mainstream media. Outlets that might be described as an alternative, such as LBC and GB News deviate very little from the approach taken by the London Times. Thankfully, an alternative (and more realistic view) was expressed by one commentator looking at recent media coverage on gambling. Baroness Claire Fox pointed out the dangers of 'overstating' the figures on gambling, and that there was a need to challenge the narrative that seems to dominate the debate on this issue.
ARE THINGS REALLY DIFFERENT NOW THAT WE CAN BET ONLINE?
The notion that things are different has not appeared from thin air, and we can see that the figures do show that a shift to online gambling has taken place. But what drives this view that people have about online gambling? The Gambling Commission article points out a clear difference between going out to gamble, and staying within your own four walls:
'It is also worth reflecting an additional consumer perspective: that the removal of environmental barriers of retail gambling has impacted the visibility and convenience of gambling behaviour. It can be done privately without peer judgement or intervention.'
For those who enjoy that social element of gambling, leaving your house is still so important, which was one thing that was missed during the various lockdowns and restrictions during the Covid pandemic. It is therefore a shame that we continue to see a decline in the number of bookmakers, sadly often celebrated by some who seem to care little of the impact of such closures – a point also written about recently by Chris Snowdon in a blogpost about the change to Fixed-Odds Betting Terminals (FOBTs). Likewise, the impact of the shift to online is seen in other areas. For example, visitors to race courses have yet to return to the levels that we saw before the pandemic. Casinos, and other areas of hospitality, are seeing a broadly similar picture.
STAYING AT HOME AND ONLINE INTERVENTIONS
There are those who enjoy the convenience of being able to gamble from their own homes, and the recent increase in online gambling is unsurprising given the impact of lockdowns on our behaviour. While the Gambling Commission is right to point out that the isolating impact of being online might be problematic, especially in terms of intervention, there is no reason why that has to be the case. As some have pointed out the monitoring (and then restricting) of a betting account is able to take place, and has done for some time. There is therefore every reason to believe that the data and tools exist to make interventions online, in the same way that they could be made in-person by a member of staff in a bricks and mortar casino, or at the Bookies on the high street. As well as being made by the gambling company itself, either through an automated intervention or one initiated by a worker, an intervention can also be made by an individual gambler. For those who want to find out more about this, there are a number of responsible gambling tools where you can find different ways to do that.
This is something that is usually missed in any discussion about online gambling. Whilst there are risks that come with it (e.g. the constant accessibility) there are also some opportunities and benefits. One is the opportunity to use data in assessing risks and possible gambling harms. Recent cases where fines have been issued by the Gambling Commission can of course be highlighted to show that this doesn't always happen. However, the fact that intervention could and should have happened in these cases does tell us that the data and the opportunity were there for something to be done – a fact pointed out by the Gambling Commission, and which explains the recent heavy fines.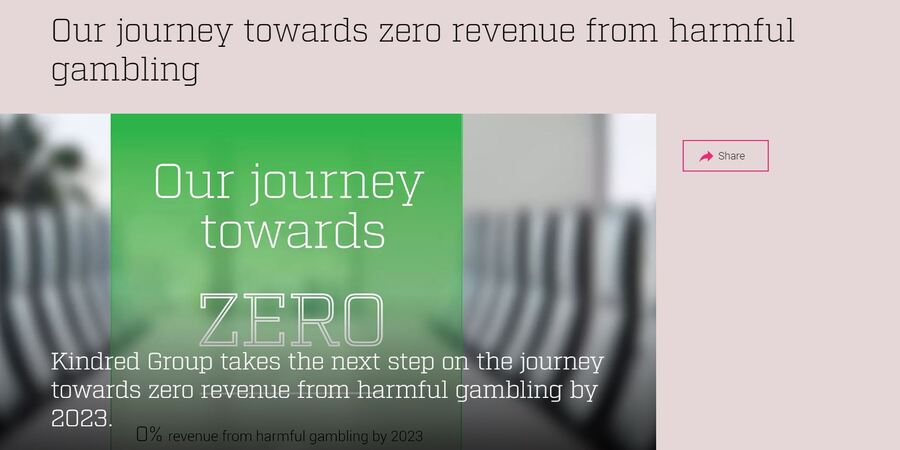 In an interview with Nick Luck, Michael Dugher from the Betting and Gaming Council speaks about the possibility of intervention when it comes to online gambling, referring to 'markers of harm' which the industry can (and do) measure and monitor. Kindred is one of the companies that have spelt out in some detail what they are doing to monitor harmful gambling and make changes to their business – something that is far easier to do when gambling is online and they are able to look in detail at the data.
THE BENEFIT OF ONLINE
Should you feel the need to do so, it is probably easier to put things in place to prevent you from gambling online than it is in-person, as the technology exists to make that possible. The gambling consumer has software and applications which are available to them like Gamban, Gamblock and Gamstop.
There are schemes available which block or prevent you from gambling in-person, for example, MOSES is available for betting shops, but I'm highlighting a number of those for the online world as that is the area that is under the microscope. There is no reason to think that technological advance can only ever be negative, when there are also many positives. That oft-repeated assumption that online=bad needs to be challenged, especially when looking at the data.
THE IMPORTANCE OF CHALLENGE
While it is both reasonable and understandable for someone to say 'it's different now that people can bet online', it is quite another for us to simply accept that without qualification or examination of what that actually means. There is a responsibility on everyone commenting on gambling to base what we say on the data that is readily and freely available. That will often mean challenging the views that presently dominate the media and which can permeate throughout society.
There is no reason to think that everyone will agree on everything, and it would be both boring and unusual if we did. I tend to favour an approach based on liberties and freedom, rather than one based on censoring, banning and restricting, and that is my approach when it comes to gambling. But whatever you think and whatever your approach, checking in with the data is a simple step to take, and one that we should all do.
This includes politicians, commentators and media outlets, who would do well to check up on some simple data, as well as considering alternative points of view. Much of the dominant narrative is based on inaccurate or misleading information – it is up to all of us to challenge that.
Jon Bryan is a Gambling Writer and Poker Player. His new pamphlet "Risking It All: The freedom to gamble" is now available to purchase and free to download. Follow him on Twitter @JonBryanPoker.