By Yvonne Greenwood | Expected reading time 1 min
Last Updated: October 11, 2023
Following the news that Megaways Casino closed down in August, Gamesys, the team behind the casino announced that Bally Casino would essentially replace Megaways.
Players can log into a Bally Casino account using their Megaways account details.
Gamesys were forced to close Megaways Casino down as they did not own the URL. Big Time Gaming are the owners of the URL, and it remains unclear whether or not Big Time Gaming will use the URL themselves or again lease it to another casino company.
Bally casino is named after slots developers, Bally Interactive. SlotsHawk are unsure whether Gamesys own the Bally Casino URL. It is more likely that the URL is owned by Bally Interactive and they are leasing the domain.
Gamesys are also the owners of several other similar branded casinos, including Monopoly Casino, Rainbow Riches Casino and Virgin Games.
CONTRIBUTORS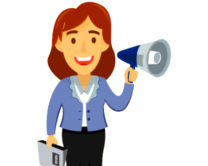 Greetings, I'm Yvonne Greenwood
Yvonne Greenwood is our talented writer. In the office she goes by the nickname 'The Machine' because of her ability to always smash out excellent and relevant articles for our readers at SlotsHawk.com.
Content writer since 2020