Written by Stephen Cummings | Expected reading time 5 min
On the 4th of July 2023, Push Gaming released the long-awaited sequel to Razor Shark in Razor Returns. But is the newer version really better? That is what we will figure out in this article. We will compare these two slots in different key areas to see which one comes out on top.
SlotsHawk will compare the slots in the following areas:
Comparison of the top features in both slots.
Contrast the payouts in each game and which offers the best value for money.
Compare the graphics and playability of both slots.
Compare the number of online slot sites which host the slots in question.
At the end of each sub-section, we will give both Razor Returns and Razor Shark a rating between 1 to 5 based on their performance. Finally, by the end of this article, we will calculate the overall score for each slot and come to a conclusion on which one is the best to play.
RAZOR RETURNS VS RAZOR SHARK – SLOT FEATURES
RAZOR RETURNS 5/5 | RAZOR SHARK 4/5 |
According to our research, Razor Returns offers both more favourable features and a greater number of them compared to Razor Shark. Let us explain why.
There are two specific features that make Razor Returns stand out over Razor Shark – a bonus game and the Push Bet feature. While a bonus game is standard for most modern video slots today, the Push Bet feature is more unique. What the Push Bet feature does is that it lets you increase the RTP and the probability of winning the slot's top prize by adding 10% to your bet. In addition, Razor Returns offers a cash collector feature and a nudge feature on top of the more common features like free spins, scatters and wilds.
Razor Shark shares all the basic features with Razor Returns, so they are pretty similar there. You will also find the nudge feature and mystery symbols here, which definitely spices up the gameplay. However, the lack of a bonus game makes us deduct one point from Razor Shark.
We should mention that Razor Returns is played on a 5×5 grid, while Razor Shark is played on a 5×4 grid. This is neither an advantage or disadvantage for any of the particular slots, but more a matter of personal preference.
Overall, Razor Returns is the clear winner in this category because it is packed with all the modern features you could ask for plus a little bit more. Razor Shark's features are not bad by any means, they are just outclassed by a better slot version.
RAZOR RETURNS SLOT FEATURES
Free spins
Bonus game
Multipliers
Scatter symbols
Wild symbols
Mystery symbols
Bonus symbols
Nudge feature
Cash collector
Push bet
Autoplay
RAZOR SHARK SLOT FEATURES
Free spins
Multipliers
Scatter symbols
Wild symbols
Mystery symbols
Nudge feature
Autoplay
RAZOR RETURNS VS RAZOR SHARK – PAYOUTS AND RTP
RAZOR RETURNS 5/5 | RAZOR SHARK 5/5 |
This is the category where both online slots shine equally bright. While Razor Returns is better in one of the payout areas, Razor Shark is better in the other.
Razor Returns has a payout potential of up to 100,000x your stake, which is twice as much as Razor Shark's 50,000x, so Razor Shark grabs the edge here. We must point out though that these numbers are incredibly high, and both games qualify among the top paying online slots in the UK.
In terms of RTP, which determines how much money you get back on average, Razor Shark gets the upper hand. Razor Returns has an RTP of 96.16%, and while you can improve it to 96.55% by activating the Push Bet feature, Razor Shark is still better at 96.70%
So, if you decide to play Razor Returns you will have the opportunity to win bigger, but if you play Razor Shark you get slightly better value for your money. At the end of the day, this is really a matter of player preference. However, if we have to give one of the slots an advantage in this category, it would be Razor Shark because of the simple reason that we love high RTP slots here at SlotsHawk.
It is worth noting that Razor Returns and Razor Shark are two slots with high volatility. You can therefore expect few but large payouts on both slot machines.
RAZOR RETURNS VS RAZOR SHARK – GRAPHICS AND PLAYABILITY
RAZOR RETURNS 5/5 | RAZOR SHARK 4/5 |
Razor Returns and Razor Shark are two very similar slots as they share the same theme and have almost identical gameplay.
Both slots perform well in terms of playability. While Razor Shark is best suited for beginners due to its straightforward gameplay, experienced players are likely to prefer Razor Returns as it offers more features.
We will give the win to Razor Returns by a small margin though. The slot is much newer, so it naturally has clearer visuals. Although Razor Shark's graphics hold up well against many new slots, you can clearly tell that Razor Returns' graphics look much cleaner.
RAZOR RETURNS VS RAZOR SHARK – AVAILABILITY
RAZOR RETURNS 4/5 | RAZOR SHARK 4/5 |
Both Razor Returns and Razor Shark are developed by Push Gaming, so if an online casino has one of the slots in its game library, the other one will always be available too. This category is therefore considered a draw.
You can usually play both of these games at UK slot sites. Below we have listed some recommended options.
SLOT SITES OFFERING RAZOR RETURNS AND RAZOR SHARK
RAZOR RETURNS VS RAZOR SHARK: FINAL RESULTS
RAZOR RETURNS 19/20 | RAZOR SHARK 17/20 |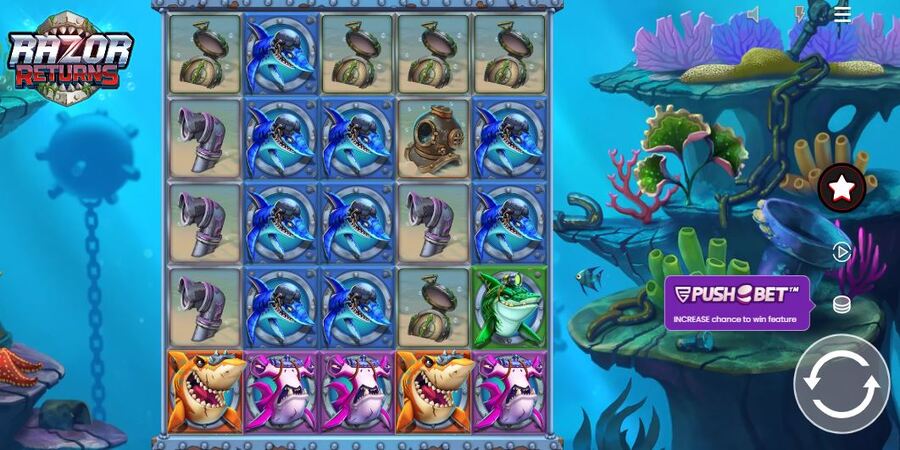 These are two great slots, but overall we will give the win to Razor Returns in this contest. Thanks to improved graphics and more quality features, the sequel beats its predecessor by two points.
Are you interested in comparing more online slots and casinos? Check out all our slot and casino comparisons here.
CONTRIBUTORS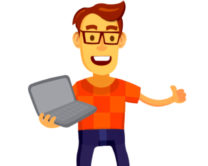 Greetings, I'm Stephen Cummings
Stephen Cummings is often referred to as 'The Oracle'. What he doesn't know about slot games isn't worth knowing. He's our genius slot machine analyst who spends most of his time reviewing new games & sites.